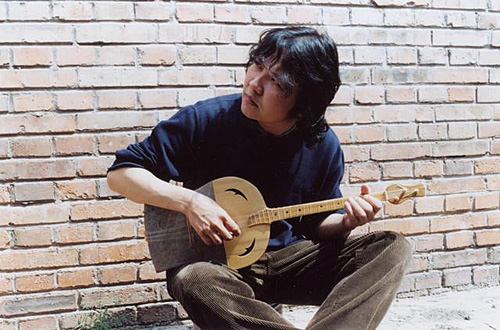 Singer-songwriter Mamer was born and raised in Qitai County in Northwest China's Xinjiang Province. He became a cult figure in the Beijing underground music scene.
Mamer was one of ten children for whom singing and playing the two-string dombra lute was as much a part of life as sunrise. In Xinjiang you can find Turkic languages and ethnic minorities.
"The great old Kazak folk songs were born when people were shepherding," says Mamer. "Living in cities we are often too busy to allow this sort of tranquility to enter our lives. I have to return to the grasslands once or twice a year. That is where I get my inspiration, my creativity."
"I always stay awhile with the old people in the mountains, learning their songs and traditions. Without this, a whole way of life will be lost to the young generation. I want to breathe new life into the poems and songs I grew up with."
Mamer's debut album Eagle rejuvenated the ancient songs and instruments of his tradition. "I play a lot of the music on acoustic guitars but I use open tunings," says Mamer. "So although the sound is louder and more resonant the guitar becomes like a dombra – a grassland instrument – to me."
Grassland instruments are predominant in Xinjiang's capital, Urumqi. For much of the year Mamer lives in this city. It was here that he once listened to Xinjiang folk music on Chinese Central Radio broadcasts: a variety of music played on flute, jew's harp, kobyz violin, sherter bass, ghijek spike-fiddle and the dombra.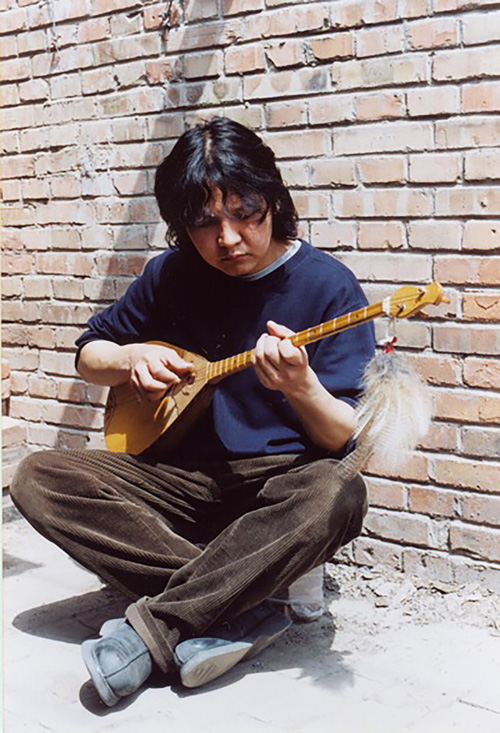 Mamer tells stories about the birth of the dombra. Stories of love: a cedar tree comes alive in the hands of a craftsman so that he may woo his sweetheart.
Stories of the natural world: a lonely young shepherd fashions a dombra from the dried, wind-whistling carcass of a sheep.
Mamer was also influenced by western music. He fell in love with bands such as Yes, King Crimson, Television, Pink Floyd.
For a while, Mamer attended Urumqi's music college, but he quit due to lack of guitar lessons. He did some work doing voiceovers at the local TV station. He dubbed the baddies in American films and Chinese soap operas. Mamer also spent time as lead guitarist in a 1980s covers band: "We'd play songs by Michael Jackson, The Police and Metallica. Our singer didn't speak English but he sang all the lyrics. We made a good living."
In 2002 Mamer moved to his second home, Beijing, to a bungalow with a small courtyard from where he could see the sky. He put together IZ – a band whose name translates as 'footprints left by tradition' – and began performing Kazak-language songs that both respected and updated tradition. Mamer became a regular of the Beijing folk circuit, playing at iconic venues such as the River Bar in Sanlitun.
Record industry executives invited Mamer to record albums, perform on television, and tour China. But there conditions such as adding rhythms and singing in Chinese. Mamer rejected these proposals.
In 2007, Mamer met Englishman Robin Haller, a producer and musician who was presenting a folk music show on Chinese radio. "I was really struck," says Haller. "Mamer's musical ideas were the most original I'd come across. It was all string instruments and this great austere sound; he kept things as close as he could to tradition."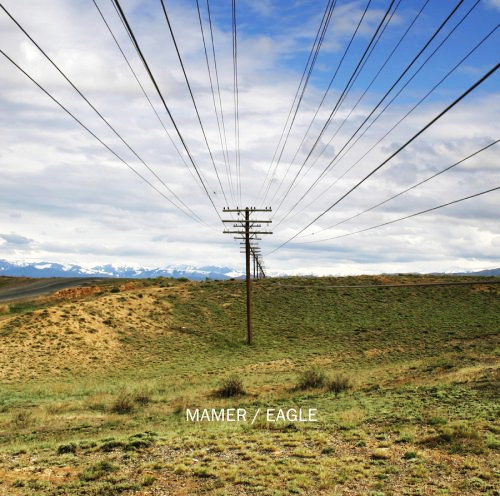 Mamer's debut recording, Eagle, released by British world music label Real World, includes traditional Kazakh folk songs and Mamer's own compositions. Guests on 'Eagle' include Bela Fleck, members of Hanggai and IZ, as well as the late French producer Hector Zazou.
Discography:
Eagle (Realworld, 2009)