Flook – Ancora (Flatfish Records, 2019)
Flook, the Celtic flute powerhouse, is back with a fabulous new album. Ancora is Flook's first studio album since 2006 and the four musicians have delivered another gem. Flook performs original contemporary instrumental pieces rooted in Irish folk music traditions. The primary composers are the two flute players, Sarah Allen and Brian Finnegan.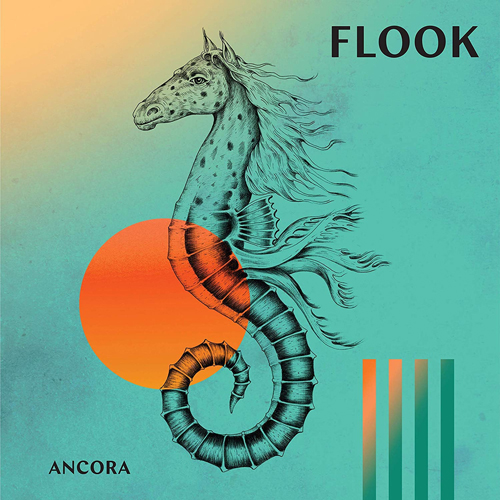 The music of Flook revolves around masterful flute and whistle melodies and their exquisite interplay, supported by the trance-like beat of the Irish bodhran frame drum and string instruments.
Ancora features various guests that contribute influences from other global musical traditions and new tonalities through several unexpected, delightful musical instruments like the Theremin, steel drums, hurdy gurdy, hammered dulcimer and the pandereta asturiana.
The current Flook lineup includes Brian Finnegan on flutes and whistles; Sarah Allen on alto flute, concert flute and accordion; Ed Boyd on guitars, bouzouki and piano; and John Joe Kelly on bodhran.
Guests include Simon Chrisman on hammered dulcimer; Phil Cunningham on piano accordion; Amadou Diagne on percussion; Philip Henry on lap steel guitar; Trevor Hutchinson on acoustic bass; Melvin Ifill on steel drums; Matthias Loibner on hurdy-gurdy; Conor McCreanor on acoustic bass; Niall Murphy on fiddle; Patsy Reid on cello, viola, violin; Eva Tejedor on pandereta asturiana; and Mark Tucker on Theremin.
Ancora is an impeccable example of exceptionally expressive, shape-shifting Celtic music craftsmanship