Asaran Earth Trio – Why Should Your Heart Not Dance (2017)
Why Should Your Heart Not Dance is an independent release by New York-based, female a cappella world music ensemble Asaran Earth Trio. The trio was assembled by Brazilian vocalist, percussionist and graphic designer Anne Boccato. She recruited Artemisz Polonyi from Hungary and Astrid Kuljanic from Croatia.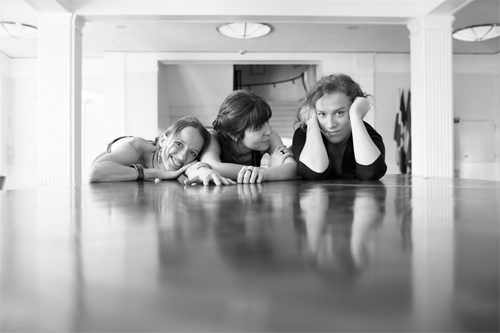 Initially, the three artists traded songs from their countries' traditions, but soon they ended up incorporating folk songs from other regions.
During Asaran Earth Trio's live performances, the artists encourage audience participation by passing handmade musical instruments crocheted from plastic bags and invite the audience to sing along with them.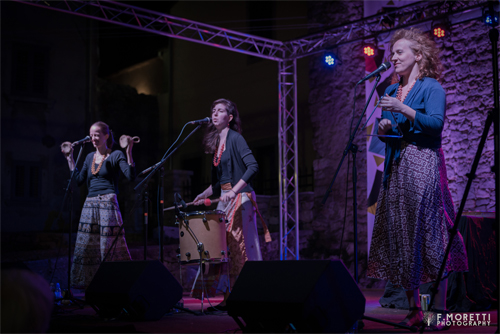 Why Should Your Heart Not Dance features jazz-infused traditional songs from the United States, Macedonia, Hungary, Portugal, Brazil, Italy, Bulgaria, Spain and a few originals as well. The songs include vocals and percussion accompaniment, no other instruments. The songs have a rootsy, live feel, with few studio effects like reverb that are commonly used in modern recordings.
The three musicians have solid jazz backgrounds. Polony explains that improvisation is essential to Asaran Earth Trio: "It's a foundation we can return to in difficult passages, and a way of finding new expressions. We leave a lot of opportunities built into arrangements."
Anne Boccato indicates that her goal in life is "to write things that groove, even when those things are very complex. It has to feel good."
Why Should Your Heart Not Dance features outstandingly expressive vocals by Asaran Earth Trio, an ensemble that soulfully explores folk music traditions from various corners of the world.
Buy the digital version of Why Should Your Heart Not Dance.