It is a long time since I have contributed reviews to this site. The reasons are many, varied and not a matter of public record. They're also quite boring, so you wouldn't want to hear about them in any case. My tendency had been to write reviews in groups united by some sort of genre, style or perceived common-ground theme. But I presently find myself so far behind that the disconnected overview I am about to subject you to is the only approach that will effectively close the gap. Apologies, and away we go.
As a longtime fan of Afrobeat music, I was greatly interested when I heard that Chicago Afrobeat Project would be collaborating with drummer Tony Allen. Allen, after all, was the man behind the kit for all of Fela Kuti's groundbreaking records and was just as instrumental (pun absolutely intended) in creating the Afrobeat style. What Goes Up (Chicago Afrobeat Project, 2017) does not disappoint. Allen's militantly polyrhythmic drumming is as spot on as ever. He also brings the experimental feel of his recent works, so the album isn't simply formulaic Afrobeat but rather an effective blend of contemporary textures (including measured doses of rap) and traditionally-grounded grooves.
Horns, stinging keyboards and no-nonsense vocals (largely female) share most of the upper mix with Allen's drums, while bass, guitars and percussion provide covert menace beneath. The lyrical unrest typical of Afrobeat is very much present in songs that address racial and gender inequity, political nonsense, media trickery and the belief that the high and mighty will be toppled sooner or later. None of the tracks are even five minutes in length (another departure from the once-usual Afrobeat template) and lest you think it's all message-laden heaviness, "Afro Party" will handily prove otherwise. If this is the current state of Afrobeat, it's in a healthy state indeed.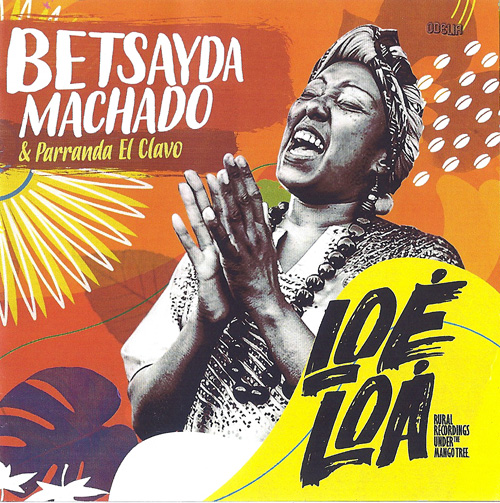 While Afro-Cuban, Afro-Brazilian, Afro-Colombian and Afro-Peruvian music have all been getting their due of late, Afro-Venezuelan music hasn't fared as well. Perhaps the level of upheaval in that nation has some bearing, but now there's a degree of redress to be found with Loe Loa: Rural Recordings Under the Mango Tree (Odelia, 2017) by Betsayda Machado and Parranda El Clavo.
Percussion and vocals are all you hear on this field recording (albeit captured with modern technology), and given that Betsayda and her many-strong ensemble are descended from escaped slaves who lived in hidden village communities, the drumming and call-and-response voices ring with an air of both celebration and defiance. This is thunderously rousing music, binding in its spell and guaranteed to raise your spirits to the highest heights. Alan Lomax is surely smiling from the Great Beyond.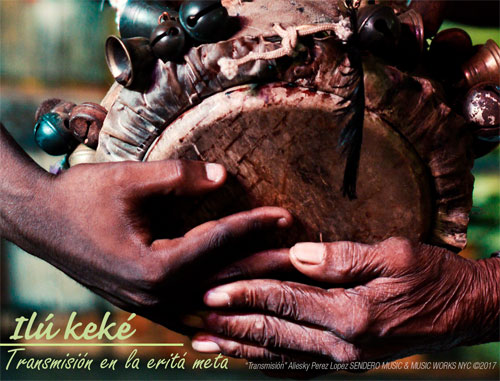 Similarly, Transmision En La Erita Meta (Sendero Music, 2017) is all about drums and voices, though the drums here are more than instruments. They are a trio of sacred Cuban bata, vessels of sound created to invoke and seek the blessings of the deities known as orishas, belief in which originated among the Yoruba people of West Africa and survived the slavery era. The worship system of Santeria was later syncretized with the saints of Catholicism, but purer forms of orisha worship endure in Cuba and elsewhere.
Spoken testimonies are interspersed among the 21 tracks on the CD, and if your understanding of Spanish is as non-existent as mine, the hypnotically complex pulses of the double-headed, bell-festooned bata and reverent vocal chants are all you'll need to connect to the Divine. The disc comes with an extensive booklet that tells in great detail how the story of the particular drums used fits into the overall tradition that inspired their use. It's as absorbing to read as the drumming is to listen to. Curl up and absorb yourself in both.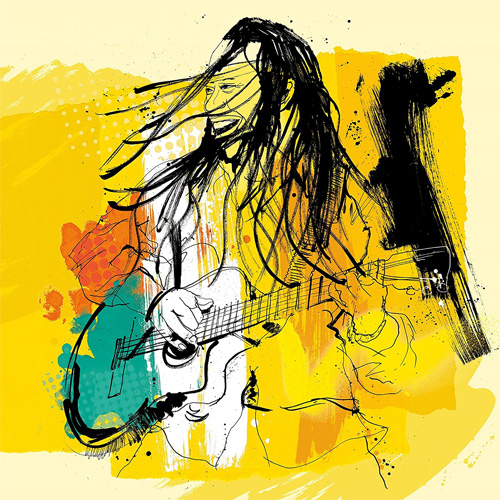 Keeping close geographically as well as covering more music that came about in the age of slavery, Darandi (Real World/Stonetree, 2016) by Honduran Garifuna master musician Aurelio, captures him at his raw best. Following a performance at the U.K. WOMAD festival, he took his band to the in-house studio at Real World Records and recorded a dozen live-and-direct tracks that are a kind of greatest hits from his three previous studio albums.
Acoustic and electric guitars, bass and a pair of snare-buzzed traditional hand drums provide the accompaniment to Aurelio's nimble voice and the glorious wraparound of his three backing vocalists. The African roots of Garifuna music resound in the highlife-like guitar chiming and feverish drumming, but Spanish and Central American indigenous elements are just as present. I'll leave it to you to research the Garifuna origin story if you don't already know it. I'm too busy listening to this excellent music.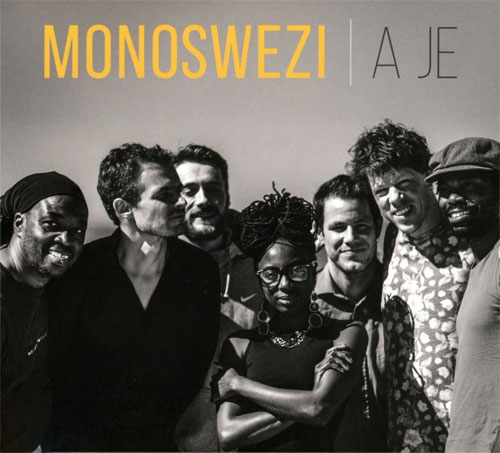 The liner notes of A Je (Riverboat Records/World Music Network, 2017), the latest by Monoswezi, describe them as "African-Nordic jazz alchemists." And who am I to argue? Such wording makes my task of describing their music that much easier. I'm fairly sure this is the group's third album, and the most immediately striking addition to their sonic brew is the harmonium, that hand-pumped organ so central to Pakistani Qawwali devotional music. The instrument gives a penetrating mystical edge to Monoswezi's already very fine fusion of Mozambican, Norwegian, Swedish and Zimbabwean sounds. As before, I'd peg the rhythmic side of things as mostly African, though melodically it's the punctuation of instruments like clarinet, banjo and the prior- mentioned harmonium that add the welcome Scandinavian chill and outward reach.
New to the lineup is Sidiki Camara, a calabash and ngoni (lute) player whose name I've seen in the credits of many a West African music album and who brings an extra layer of spark to this one. A Je is Monoswezi's best yet, full of propulsive, hands-on percussion, adventurous but mutually perfect combinations of lead instruments (such as banjo and mbira plucking happily side-by-side) and vocals that sound like jelis singing tales of recent trips to Arctic zones and beyond. Consistently great listening through and through, so count it a must-have.
Closer to the African mainland (just to the west of it, specifically) we find the latest up-and-coming singer from Cape Verde, Elida Almeida. She scores on Kebrada (Lusafrica, 2017) which despite her young age finds her fully adept at the heart-stirring nuances of singing in familiar Afro-Portuguese styles like funana and coladera, mixing things up with some Latin and Caribbean inflections. Nothing revolutionary, just great music for the many out there who love the sounds Cape Verdeans have brought to the world. The fact that one of the contributing musicians is recently deceased Malagasy accordion master Regis Gizavo makes it even greater and more than a little bittersweet.
Sometimes three pieces are all you need. Such is the case with Stringquake, whose album Cascade (Stringquake, 2016) blends Amelia Romano's harp, Misha Khalikulov's cello and Josh Mellinger's percussion into instrumentals that range from intimately moody to absolutely grand. The two stringed instruments complement each other to perfection, an intertwining mesh that trades leading roles of tonal beauty while keeping pace with a percussion backdrop that includes cajon, frame drum, tabla and steel pan. You can rightly call some of this chamber music, some of it jazz fusion (like the cover of Don Cherry's "Guinea") and some of it world music in the not-otherwise-easily-classified sense. But it's all beautifully, passionately rendered and stands up to repeated listens that continue to impress.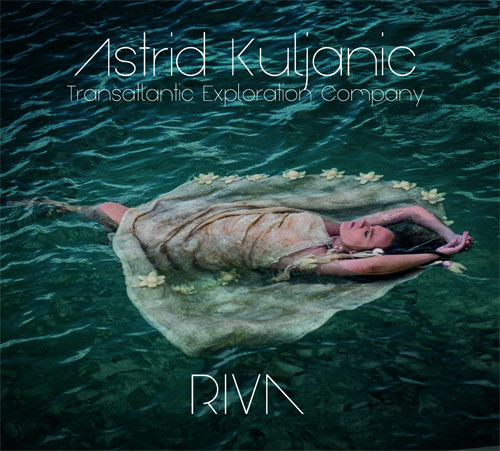 If an unconventional musical foursome is more your speed, check out Astrid Kuljanic on her release Riva (One Trick Dog Records, 2017). Her band, comprised of accordionist Ben Rosenblum, bassist Mat Muntz and percussionist Rogerio Boccato, is called the Transatlantic Exploration Company and her own background of having been born in Yugoslavia, studying music in Italy and Manhattan and finding inspiration on the Adriatic island of Cres makes the name perfectly fitting. And not surprisingly, the music fits the moniker as well. Kuljanic's swooping, versatile vocals make her sound at home singing reconfigured traditional Croatian songs, scatty jazz pieces, samba-inspired charmers, a quirky original or two and a completely unique take on Dizzy Gillespie's "A Night in Tunisia." She and her players sound like they're having a blast and the music is again hard to classify, but the whole thing is head-spinning good. Available from www.onetrickdogrecords.com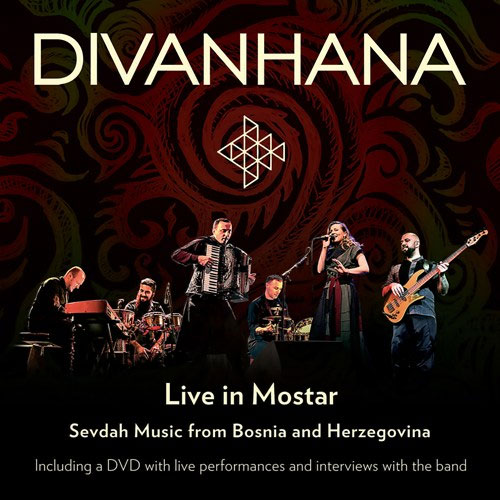 Lovers of sevdah, the often-melancholic traditional music from Bosnia and Herzegovina, will rejoice in Divanhana's Live in Mostar (ARC Music, 2017). The band sports instrumentation that only bows partly to tradition (accordion, electric piano, electric bass, drums, percussion and violin) and livens up their "Balkan blues" with jazzy breaks and klezmer-like seasonings. The achingly gorgeous lead vocals of Naida Catic (particularly on the unaccompanied "Daurko Mila") are clearly a major asset, but the entire band rises to the occasion.
Given how crystalline the sound is, you might easily mistake the disc for a studio album until the audience reaction reminds you that a lucky bunch of folks were able to enjoy this live and direct. And the CD comes with the next best thing to having been there: a DVD featuring live performances and interviews. Get this and savor a double dose of sevdah at its progressive best.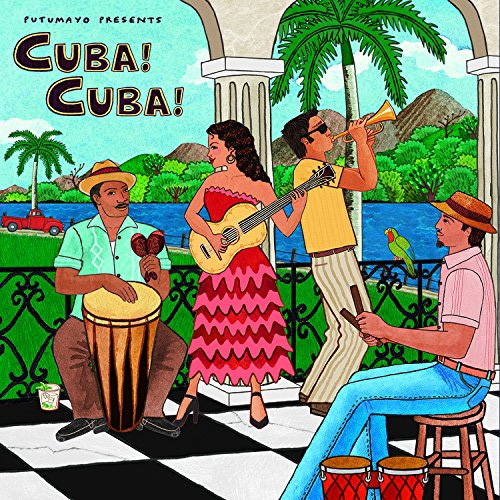 If your collection of Cuban music isn't complete (and whose is?), pick up Cuba! Cuba! (Putumayo, 2017). The various artists here are mostly in classic sound mode and some are younger artists carrying the torch for that classic sound. Still, the Putumayo folks like to throw in a wild card or two, and one surprise here is the unearthed instrumental "Guajira" featuring legends Alfredo Valdes Jr. on piano and trumpeter "Chocolate" Armenteros, recorded in Peru in 1964. That track serves as a kind of guidepost for the other fine singers and players on the disc, including veterans Roberto Torres and Armando Garzon (the latter with the ever-venerable and hypnotic "Chan Chan"), Miami-based young traditionalists Sonlokos and the always invigorating Jose Conde y Ola Fresca. This one's got sizzle to spare.
"Chan Chan" is also the opening track on Mista Savona Presents Havana Meets Kingston (17 North Parade/VP, 2017), a brilliantly realized Cuban/Jamaican fusion in which son meets one drop, congas patter away alongside nyabinghi drums, Spanish-accented troubadours trade off with Trench Town chanters and both sides nice up the party. Some songs are more one locale than the other and employ a key element (like deejay chatter or regional horn riffs) that make the connection, while most are seamless mashups that are simply thrilling, like veteran guitarist Ernest Ranglin joyously picking his way through "410 San Miguel" with pianist Rolando Luna nimbly matching the vibe (and that's before the dub effects even kick in).
Some of the other participants on the album are Sly and Robbie, Barbarito Torres, Changuito, Bongo Herman, Julito Padron and a chorus of notables that includes Leroy Sibbles, Lutan Fyah and Price Alla. That's just the tip of things. No other written words will do justice to this landmark release recorded at Havana's Egrem Studios under the guidance of producer/arranger/keyboardist Jake Savona. Highly recommended.
Grandly combining Italian traditional music with jolts of contemporary Western pop, Canzoniere Grecanico Salentino strike a tasty, dance-ready balance on Canzoniere (Ponderosa Music Records, 2017). CGS are one of those bands that can seemingly do it all, mixing accordion, uniformly rhythmic clatter and a reggae feel on "Ientu," infusing "Moi" with a start-and-stop techno stomp that dramatically punctuates the traded vocals, builds simplicity into complexity in nothing flat with help from guitarist Justin Adams on "Aiora" and erects walls of sound throughout using instruments and voices that are organically and electronically symbiotic. I'm not sure if the term "mind-blowing" is still in the accepted lexicon, but this album fits that description in a most satisfying way.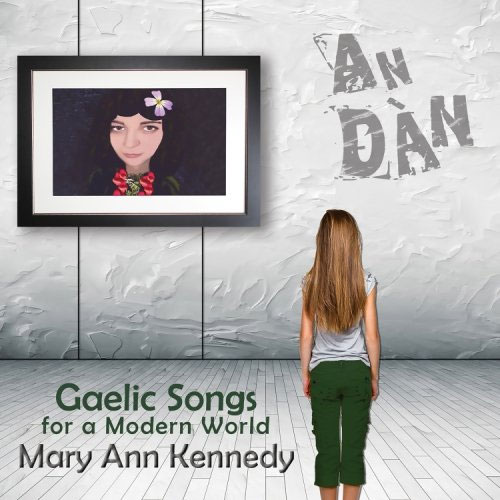 Scotland's Mary Ann Kennedy gives us An Dan: Gaelic Songs for a Modern World (ARC Music, 2017), and a very nice lot they are. Her voice is grand and soaring and the arrangements, heavy on strings and Kennedy's own piano, match to near-perfection. The lyrics are from a combination of literary sources while the musical arrangements are again Kennedy's work, so the whole thing has an air of tradition mixed with vision.
Those who appreciate the familiarity of Gaelic music will be spellbound even as subtleties like the South African melody that underpins "Song for John MacDonald" ring true from a world beyond. For pure beauty, you can't beat this.