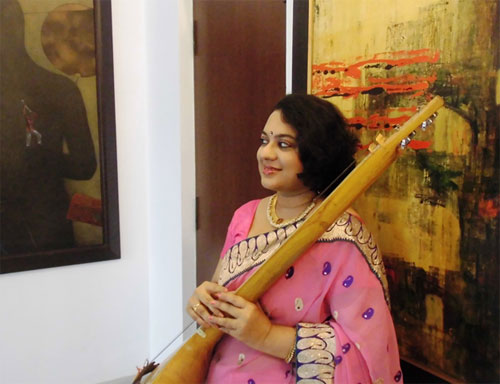 Just because December is done and the ensuing months have come doesn't mean Music Academy is on hibernation till the next December to come. Madras Music Academy is one of the earliest established music academies in South India. Before the concept of infrastructure was introduced to India in the early 1920s, it was a gathering for elite musicians simply called (and is still more commonly referred to as) Music Academy
Lovers of music and other well-wishers wanted to stimulate interest in Carnatic music in the South and develop a rich culture. The academy had sound planning from the start with an expert committee consisting of some of the leading musicians and scholars to advise the academy on all technical matters. The SPIRIT is still sustained in a very visible and commendable way.
Annual music conferences are held every December to collect all information regarding music, maintain the library and publish a journal. They also help to bring to public notice aspiring musicians and scholars by conducting competitions and other presentations and Great Concerts.
Round the year there are positive activities in sustaining this effort and always significantly innovative and productive.
In this streak of activity comes a nice thematic vocal concert by Ms. Shubashree Ramachandran.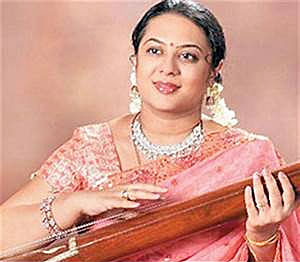 Daughter of Padmabushan awardee Trichur Ramachandran and Kalaimamani Charumathi Ramachandran both illustrious Carnatic Vocalists Shubashree is also a solo vocalist in her own right.
Shubashree gave her first concert at age fourteen for YACM. To date she has sung for Madras Music Academy, Indian fine arts, Kartik Fine Arts, Krishna Gana Sabha, Bharat Kalachar, Mylapore Fine Arts, Narada Gana Sabha , Sabhas in Delhi, Bombay, Bangalore, Hyderabad and other centers.
She has given vocal support for her mother Charumathi in Australia, USA, and London. Shubashree is a graded artiste of All India Radio and TV. She has sung for Sun TV, Star plus TV, Doordarshan and Bharathi TV.
Shubashree has won many awards and laurels and had performed at the Theatre de la Ville, Paris.
She is a Yuva Kala Bharathi awardee, a Bhavan Excellence and Yagnaraman Excellence awardee. She is also a graded Radio Artist and the student of the world famous vocalist D.K.Pattammal. She has received the Best Junior Musician Award from Music Academy in 2003, from Indian Fine Arts Society in 1998-2000, and from Parthasarathy Swamy Sabha in 2003.
Shubashree had a fair chance of vocal concerts in the just concluded Chennai December Music festival also.
All are welcome to her forthcoming concert at the Music Academy:
"Sundara Narayana" songs about Lord Guruvayurappan
Time: 07:00 PM
Date: 15th February 2018
Venue: Music Academy Hall,
TTK Road, Chennai