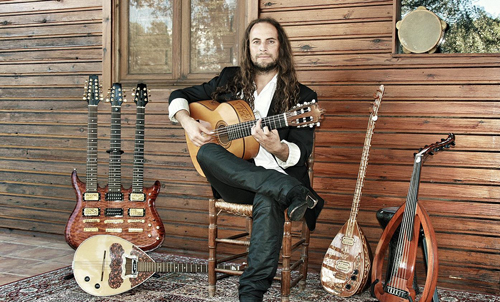 German-Spanish musician Amir-John Haddad, better known as El Amir, was born in 1975 in Freiburg im Breisgau, Germany. He moved to Spain in 1997.
El Amir is a multi-instrumentalist, composer, arranger, musical director, and producer. He's considered one of the best concert guitarists in today's Spanish scene, defined by his personality, maturity, sound and style.
El Amir has been playing flamenco guitar and the Arabic oud since he was seven years old, and has been performing on stage for 30 years. In addition to his extensive career, he has learned how to play traditional Mediterranean instruments including the Greek bouzouki and Turkish saz, being a virtuoso in all of them.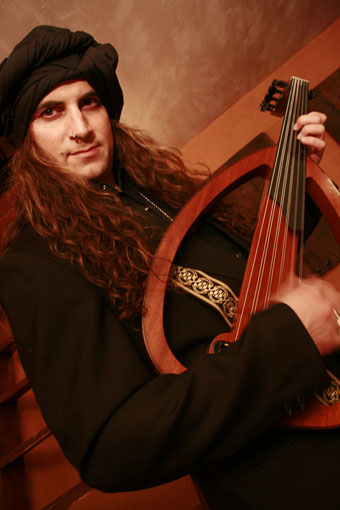 El Amir has collaborated with a long list of artists including Radio Tarifa, Chambao, Marcus Miller and Juno Reactor.
In 2010, Amir-John presented his show "From East to West," combining all the instruments he plays, Arabic lute, Turkish saz, Greek bouzouki, flamenco guitar and the triple-necked electric guitar to expose a wide range of traditional music. A trip through several regions of the Mediterranean, through different instruments and original compositions mixed with modern and contemporary sounds, fired through effects processors.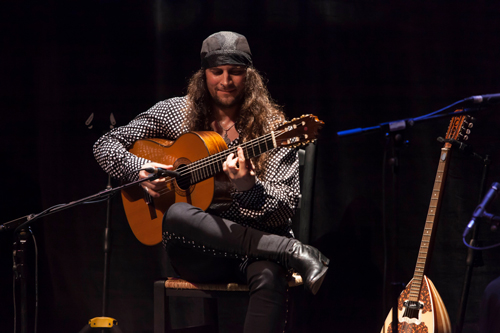 Amir-John Haddad was part of a Madrid-based world music superband called Zoobazar. Group members included El Amir on oud and saz; La Musgaña's fiddler, Diego Galaz on fiddle and mandolin; La Shica's and Eliseo Parra's drummer and percussionist, Pablo Martin Jones on drums and percussion; and the bassist of rock band GN3, Hector Tellini.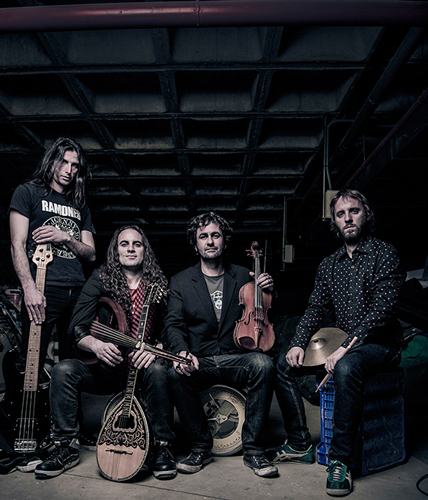 Zoobazar's debut album, Uno (2011), was a mesmerizing journey across the musics of the Mediterranean countries, including Iberian folk music, Turkish, Balkan, Greek, Middle Eastern and North African grooves and tunes combined with rock, funk and jazz.
Zoobazar's second album, Dos, came out in 2014.
In 2017, Amir John Haddad played Vivaldi's Concerto in C major for Mandolin for the first time on Greek bouzouki. The debut took place on the 6th of November at the National Auditorium of Music in Madrid accompanied by outstanding musicians from the Spanish National Orchestra.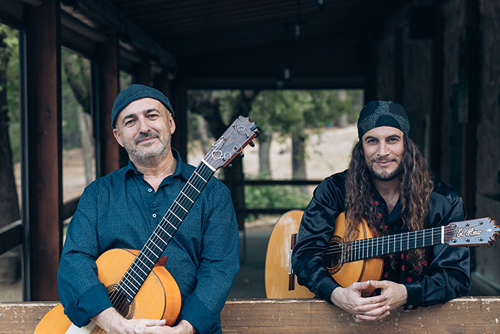 Another project in 2017 was a collaboration with Paco de Lucia's nephew, José María Bandera. The two guitarists performed material from Paco's last album, Canción Andaluza, including María de la O, Señorita, I have to love you while you live, Chiquita Piconera, Romance of Valentía and Ojos Verdes, by Quintero, León and Quiroga and other great composers. The show also featured Josemi Garzón on double bass and Israel Katumba on percussion.
El Amir was one the featured solo artists of the Hans Zimmer's Tour performing flamenco guitar, electric guitar, Greek buzuki and ukulele. "The World of Hans Zimmer – A Symphonic Celebration" presents the composer's works arranged for a live symphony orchestra. Zimmer spent months working on transforming his soundtracks into opulent concert suites. interpreting a very special selection of soundtracks from the most famous films such as Pirates of the Caribbean, Gladiator, Mission Impossible, The Holiday or Madagascar.
Discography:
Pasando Por Tabernas ‎(Double Moon Records, 2005)
Uno, with Zoobazar (Santa Fe / Ojo! Records, 2011)
9 Guitarras ‎(Zoomusic, 2013)
Dos, with Zoobazar (Galileo Music, 2014)