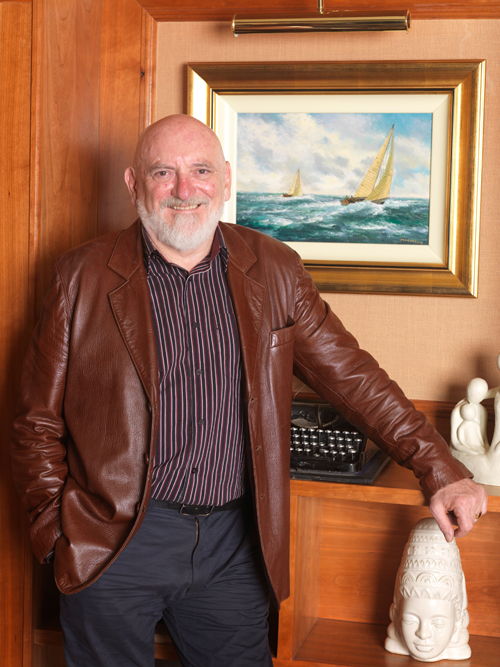 Flute player Matt Molloy joined The Chieftains in 1979 as the replacement for Michael Tubridy. His first appearance with the band took place at the Edinburgh Festival as the opening act for Van Morrison. His first recording with the band was The Chieftains 9: Boil the Breakfast Early.
Born in 1947, Molloy is a native of county Roscommon, in the western area of Ireland. Molloy is widely recognized as the best flute player in Irish traditional music and was formerly in The Bothy Band and Planxty.
He started playing at the age of 12, and participated in traditional music festivals (called fleadhanna cheoil) where he won numerous competitions. In 1964, he moved to Dublin where he not only performed in clubs but also studied aeronautical engineering. He met Paddy Moloney at the Old Sheiling and soon the two were playing duets around town.
By the 1970s, Molloy was working as an airline mechanic and playing music on the side. When the traditional music scene boomed, he tried his hand at being a professional musician after securing a six-month leave of absence from his company. He never returned. He was a founding member of The Bothy Band, through which he became known as Irish music's premier flute player. Shortly after the group disbanded in 1979, Molloy joined Planxty, before becoming one of The Chieftains.
Discography:
Matt Molloy with Donal Lunny (1976)
Molloy, Brady, Peoples (1978)
Contentment Is Wealth (Green Linnet, 1985)
Heathery Breeze (1985)
Stony Steps (Green Linnet, 1987)
The Fire Aflame (1992)
Music at Matt Molloy's (Real World, 1993)
Shadows on Stone (1996)
The Guiding Moon (2007)
Pathway to the Well (2007)
With The Chieftains:
The Chieftains 10: Cotton-Eyed Joe (Claddagh Records CC 33, 1981)
The Year of the French (Claddagh Records CC36, 1982)
The Grey Fox (1982) (soundtrack to The Grey Fox)
Concert Orchestra (1982)
The Chieftains in China (Claddagh Records CC 42, 1985)
Ballad of the Irish Horse (Claddagh Records CCF, 1986)
Celtic Wedding (RCA 6358, 1987)
In Ireland, with James Galway (1987)
Irish Heartbeat, with Van Morrison (Polydor 834496, 1988)
The Tailor Of Gloucester (WD-0710, 1988)
A Chieftains Celebration (RCA 7858, 1989)
Over the Sea To Skye: The Celtic Connection (1990) (with James Galway)
The Bells of Dublin (RCA 60824, 1991)
Another Country (RCA 60939, 1992)
An Irish Evening (RCA 60916, 1992)
The Celtic Harp: A Tribute To Edward Bunting, with The Belfast Harp Orchestra (RCA 61490, 1993)
The Long Black Veil (RCA Victor 09026-62702-2, 1995)
Film Cuts (RCA Victor 09026-68438-2, 1996)
Santiago (RCA Victor 09026-68602-2, 1996)
Long Journey Home (1998)
Fire in the Kitchen (1998)
Silent Night: A Christmas in Rome (1998)
Tears of Stone (1999)
Water From the Well (2000)
The Wide World Over (2002)
Down the Old Plank Road: The Nashville Sessions (2002)
Further Down the Old Plank Road (Arista/BMG, 2003)
Live From Dublin: A Tribute To Derek Bell (2005)
The Essential Chieftains (2006)
San Patricio, with Ry Cooder (2010)
Voice of Ages (2012)