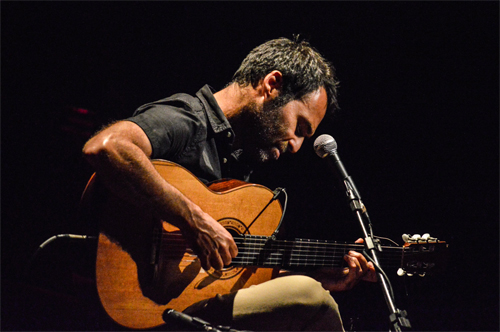 Brazilian guitarist Rogê was born April 25, 1975 in Rio de Janeiro, Brazil. He was inspired by masters like Baden Powell, Heitor Villa-Lobos, Dorival Caymmi, and Noel Rosa.
Rogê represents the new generation of artists of the Brazilian Popular Music movement. He plays a captivating kind of samba and moves effortlessly from bossa nova to samba and reggae with the ease of a prolific composer.
Rogê's shows also present the roots of the Brazilian music and its connection to Africa through a combination of jongo, samba, afoxe and maculele.
He has released six albums ('Rogê' in 2003, 'Brasil em Brasa' in 2008, 'Fala Geral' in 2010, 'Brenguele', 2012, 'Baile do Brenguele' in 2014 and 'Nomade' in 2018) and 2 side projects ('4 Cabeça', that got a Brazilian Music Award as best album; and 'NA VEIA', along with Arlindo Cruz, leading them to a Latin Grammy nomination as best samba album).