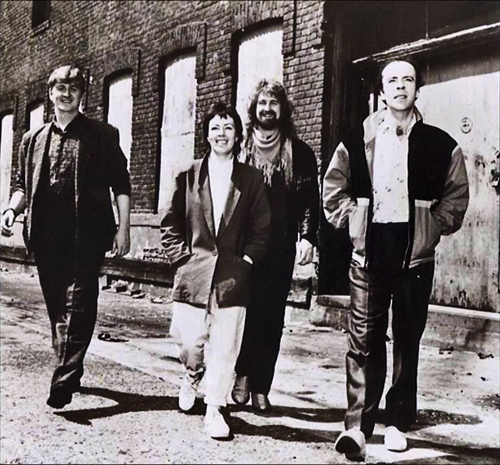 Relativity was a groundbreaking Celtic super group that played traditional Irish and Scottish music with a new edge" as well as original tunes.
It tied together the talents of some of the best Irish and Scottish contemporary folk musicians, featuring members from The Bothy Band (Micheal O Domhnaill and Triona Ni Dhomhnaill) and Silly Wizard (Johnny and Phil Cunningham).
Several members of the band went on to create another band called Nightnoise which became very popular.
Musicians:
Johnny Cunningham – fiddle
Micheal O Domhnaill – guitar
Phil Cunningham – accordion, keyboards
Triona Ni Dhomhnaill – vocals, keyboards
Discography:
Relativity (Green Linnet, 1985)
Gathering Pace (Green Linnet, 1987)