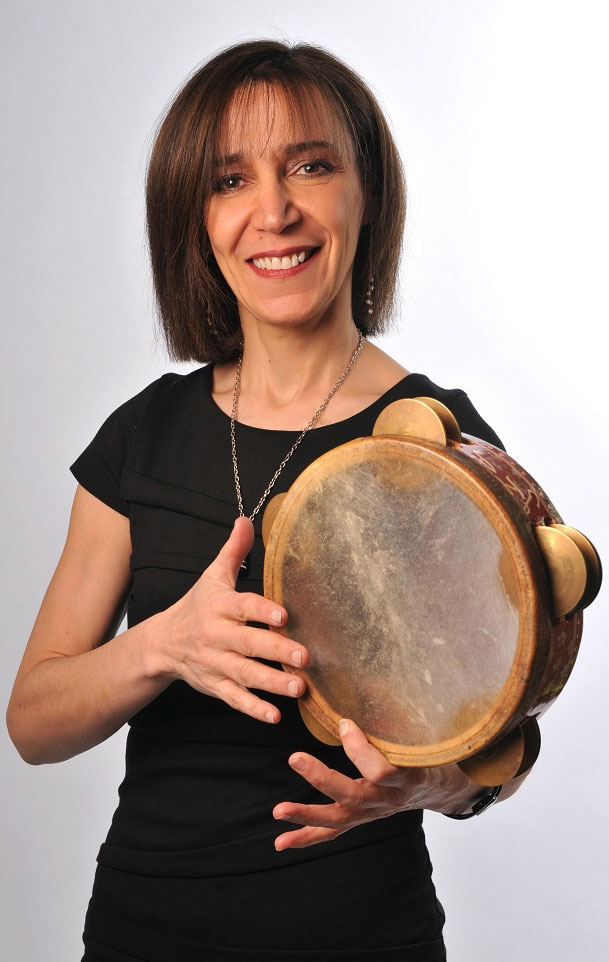 Naziha Azzouz was born in Algeria and moved to France at the age of 12. She started singing ancient Arab Andalusian music at a very early age and performed in Algeria, France, Morocco, the United Kingdom, and Canada.
In 1998 Naziha first met Palestinian 'ud player Adel Salameh to study Arabic music, i.e. the music of the Middle East. Since that time, Naziha and Adel have worked together and recorded 2 CDs, Nuzhu & Kanza.
Naziha formed the Trio Al Andalussiyat featuring Naziha Azzouz on vocals, bendir and riq; Imène Sahir on violin; and Sofia Lampropoulou on kanun.
Discography:
Nuzha (Arion ARN 64500, 2000)
Kanza (Enja Records CD 9137-2, 2002)
Hafla (Enja Records CD 9153-2)
Rissala (Enja Records CD 9177)
Website: www.nazihaazzouz.com