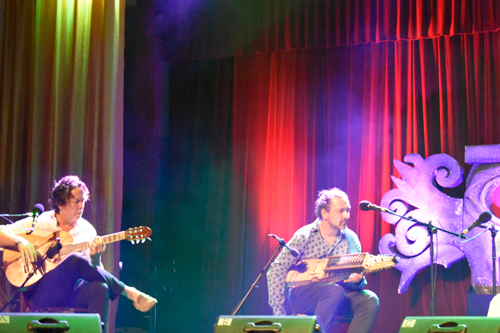 French guitarist Mathias Duplessy put together a fascinating project called the Violins of the World. The current version of the ensemble was showcased at the Rainforest World Music Festival in Kuching, Sarawak (Malaysian Borneo).
Duplessy and Violins of the World includes Duplessy on guitar, vocals and throat singing; Chinese erhu master Guo Gan; Mongolian horsehead fiddle virtuoso and throat singer Naraa Puredorj; and Frenchman Aliocha Regnard, who is a well-regarded nychelharpa player.
The ensemble played as first set on July 13 at the Theater Stage in front of a packed audience. The show was outstanding, exhibiting admirable virtuosity, bringing together European classical influences from Spain and France along with Chinese, Mongolian and Nordic European traditions.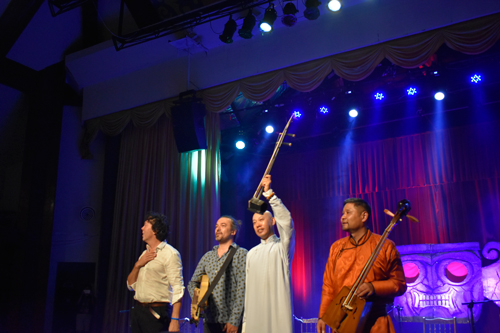 A second show took place on the final day, Sunday July 14, 2019 at the Tree Stage, in front of a much larger audience.
The ensemble has several recordings available, including Marco Polo (2010), Crazy Horse (2016), Feng (2016) and Ma Goola (2018).