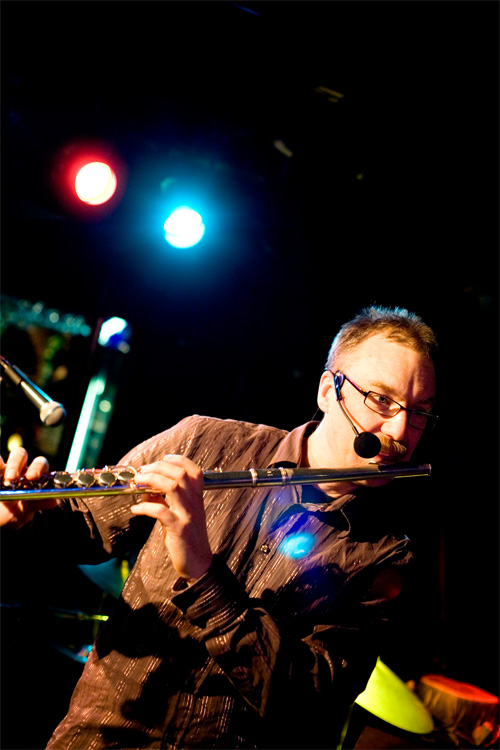 Jonas Simonson has a unique and profoundly personal approach to playing the flutes along with the bass saxophone. He began with classical training but converted to Swedish Folk Music and hasn't been the same since.
His ornamented and cadence-rich style can be heard with the group Bask a trio with Sten Kallman and Hans Kennermark and in recordings with the bands Den Fule and Groupa.
Jonas Simonson has also worked with SÃ¥ngensemblen Amanda and Kapell Frisell. Also he has performed baroque music with Utomjordiska Theatre in Gothenburg. Jonas Simonson trained at the College of Music in Gothenburg.
Discography:
Quake, with Den Fule
Bäsk, with Bäsk (Xource/MNW XOUCD 124 in Sweden NorthSide NSD 636 in USA 1999)
Slokt, with Bäsk (Xource/MNW XOUCD 136 2002)