This autumn, a colorful world music caravan swept through China and Korea in the form of world music festivals that mark the start of a growing pan-Asia world music initiative powered by World Culture Open and World Music Shanghai. Kseniya Tsoy is part of the External Relations of World Culture Open – the creative planning team of Jeju World Music Oreum Festival. We interviewed her to find out more about the world music scene and cross-cultural collaboration in Asia.
Tell us a little about your organization World Culture Open.
Kseniya Tsoy – World Culture Open is an international network cultivating sustainable platforms for interactive cultural exchange through creative collaboration. In other words, we believe that culture is our common humanity and what unites us all beyond our differences, and we are dedicated to facilitating creative programs – the common ground for different cultures, ideas and dreams to meet and learn about each other, and experience the beauty of diversity through creative expressions.
What motivates you and your team to do the Jeju World Music Oreum Festival?
A music festival is a great example of such a platform. Music is our common language that we all understand beyond the verbal and the written, and so for us a world music festival is an occasion that is more than just a festival, but a great chance to introduce different cultures in a most attractive and beautiful way, easily understood by all. That's why we were very excited to develop this new world music festival in Asia.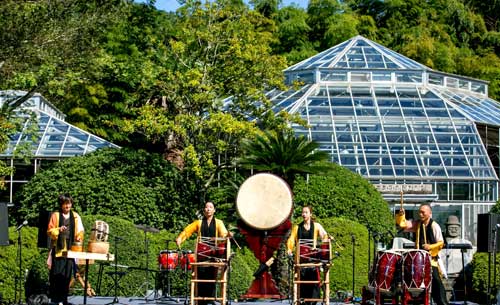 What is the Jeju World Music Oreum Festival?
Jeju World Music Oreum Festival 2016 is the first of its kind world music festival in Jeju Island. In a way the festival is an introduction of world music to the inhabitants of the island, and it is about sharing the beautiful island and its unique culture with the world.
Many would probably wonder what is "oreum" in the festival's name! A signature feature of Jeju Island is its 368 oreums or parallel volcanoes, dotting the island's landscape. Each oreum has its own flora and fauna, and there are not even two oreums that are exactly alike. Oreums are the lungs of the island's ecosystem and are an important element of Jeju culture. An oreum is a special place for recreation and healing. Bringing world music to the island, we wanted to pay tribute to the island's unique nature: the crater of an oreum, resembling an amphitheater, boasts perfect natural acoustics, and so is a perfect music venue. We envisioned the festival as a musical retreat in the heart of nature.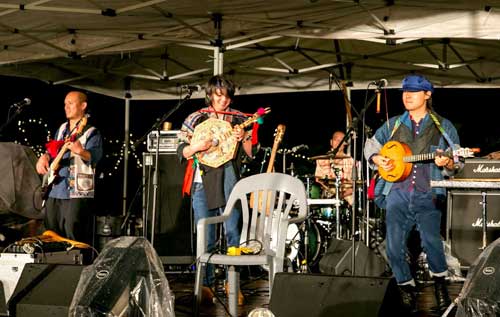 You must be approached by numerous booking agents and artists. How do you choose the artists? What elements do you take into account aside from music quality?
For us, the cultural aspect of the world music plays a very important role. Aside from "quality" and popularity of the musicians, we also care for the artists' dedication to the unique cultures that shape their style and music, and their passion to introduce and share their cultures with the world.
Are there are artists you tried to book for this year's festival that you were not able to bring to South Korea?
One of the main reasons for bonding the world music festivals across countries is to make it easier and more attractive for bands to come to Asia, giving them a chance to take a journey through cities and countries of the region and play at multiple festivals. So this year we had a very good response from the artists who were glad to join the Jeju Festival after their tours in China.
What concerts were the most popular this year? Did you notice a change in the audiences' interest in world music?
Since the audience was mostly local, it was natural that there were more people at the performances of the renowned Korean bands. But that is exactly the reason for creating an initiative such as a world music festival – to introduce new treasures along with old favorites.
It was absolutely lovely to see how the audience, for a band new to the island, would keep growing from the band's first song to the last, and how people would not want the music to stop when they had started the journey to the world they didn't know before. It is a beautiful effect of a discovery – coming with no knowledge and expectations and having discovered something that opens your mind and broadens your horizons.
We hope the festival has kindled the locals' interest in the "other" music, and that this interest will only grow.
What would you like music fans to come away with from Jeju World Music Oreum Festival?
Music has the beautiful power of transcending our judgmental thinking and reaching right into our hearts. We are all so unique and we play music in so many different styles and ways, and yet they are all just different expressions of one music, and that's why it has this huge universal bonding power.
It feels so natural amidst the music playing to take a stranger's hand and dance together. It is only a moment shared together, but after that you are not strangers anymore. We had an example of two fans, Eugene and Natalia, who stayed together with us throughout the whole festival, and by the end of it they didn't want to say goodbye to the musicians who had touched their hearts, so they took the artists who stayed after the festival around the island – the artist-audience relationship blossomed into a beautiful friendship. In their very own words, "Being surrounded by the nature of Jeju and music from all over the world, it felt like a pleasant and intense trip through different countries and cultures. It was an amazing place to discover original music and make new great friends." We hope this is what everybody would take away from the festival. They would leave with new knowledge of different cultures and friendships beyond borders.
Are there any artists that you enjoyed working with the most?
We genuinely love working with all the different artists. Everyone has different styles and approaches, and each connection is a great opportunity to learn about "another way", see our own reflections in that, and grow together.
Do the artists who perform at Jeju World Music Oreum Festival also participate in workshops and other events for the community?
Yes, this is an important part of the festival and all of our other programs: to provide more opportunities for audience-artist interaction beyond the stage.
For the Jeju festival this year, we had a conference in the program which featured local artists, and international participants were welcome to learn about the Jeju culture. Our Chinese partners also have kept the beautiful tradition of artists participating in workshops and events for the community through all the years.
If anyone visited the island of Jeju for the first time, what stores, music venues and sightseeing places would you recommend?
The island of thousands of myths and legends, Jeju is a designated UNESCO natural heritage site, and has recently been proclaimed as one of the eight natural wonders of the world for its distinct picturesque landscapes and stunning ocean sunrises. The eco-friendly island has become the "it" place in Korea and neighboring countries, resulting in more and more visitors over the past few years.
The island is a vibrant and creative place, and one will find many local cafes and bars featuring local artists, often collaborating with friends from mainland Korea and beyond. We would recommend visitors to check out a gig by the local band "Jeju Dialect" when you are in town.
Stroll along the streets of Jeju Old Town – which are being revitalized with arts and culture these days – to catch some local street art and music performances. In the center of Jeju city "Qoomza Salon" is a must for checking out occasional special performances and events. In another city of the island, Seogwipo, one will be delighted to discover the "Jeju Art Station" and its eclectic treasures.
What's your relationship with World Music Shanghai?
Though music is not World Culture Open's only sphere of work, we definitely see it as a very important aspect for it is a common thread running across every culture, as mentioned earlier. For this, we are happy to be in partnership with World Music Shanghai, whose team is very passionate about and highly appreciative of music, and in particular world music. World Music Shanghai has demonstrated unwavering dedication over the years, with their best efforts to preserve authentic music of diverse Chinese ethnic groups, and introduce the world's vibrant cultural diversity to Chinese audiences through music. Recognizing the importance of music and its lasting and sustainable influence, we value our collaboration and plan exciting large-scale and small-scale projects together besides the festival.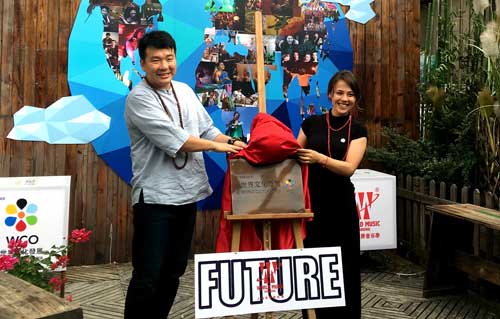 In addition to South Korea and China, what other Asian countries do you collaborate with?
Since World Culture Open is first and foremost a network, we are always open to new collaborations, and different projects have been created naturally with/in different countries.
In general, being based and active in Asia right now, we envision building a strong collaborative network in the region, to bring different parts of Asia together through cultural exchange and creative collaboration.
Can you give us an advance of what to expect for the 2017 Festival?
Having completed the first edition of the festival, we have lessons and feedback to learn from, and also have many new fresh ideas that came up during and after the festival. We are currently in the process of incorporating both while being open to new partnerships and collaborations, and are excited to see where it takes us from here.
How do you see the future of world music in East Asia?
The World Music scene in Asia may not be as busy as the scene in the west, but the rise of people's interest in World Music is evident over time. Asia itself has abundant amazing talents shaped by different unique cultures, some of which are still yet to be discovered and appreciated on the world scene. Likewise, with increasing collaboration between regions across our world, East-West and North-South, more exciting music treasures will be introduced to Asia, and ultimately, we hope it will give birth to special intercultural collaborative projects. This time, we have seen a beautiful example of Dagadana (Poland-Ukraine) performing together with the North Lab (Inner Mongolia, China) on one stage, and this combination of original Slavic melodies with the sounds of steppes and throat singing was … amazing, fascinating, dramatic! Such fusion uncovers culture as a whole – showing through the sounds of music the amazing array of humanity's creative expressions cultivated over thousands years. It breaks your mind and heart open.
We believe that in Asia we are coming to the point at which we fully recognize the beautiful roots and originality of our own music and welcome new cultures into collaboration, which will push the boundaries of our own potential, and take us and our cultures into a new phase of evolution.
We hope to see new influences coming to Asia and more cultural fusion projects emerge.
As an inter-cultural organization, we can only say that we will continue to work on facilitating more "made in Asia" cross-cultural collaborations, as well as developing new platforms for such creative cultural exchange, which includes initiatives such as music festivals and beyond.
–
Websites:
More about Jeju