Dawda Jobarteh – I Met Her By The River (Sterns Africa, 2019)
Denmark-based Gambian kora maestro Dawda Jobarteh showcases the many faces of the kora and his multidimensional influences on I Met Her By The River. The album includes delightful original and traditional solo kora pieces such as "I Met Her By The River"and "Karang Folo".
On the song "Begging Boys", Jobarteh decries a certain type of Quranic school found throughout Gambia and Senegal where part of the daily occupation is to beg on the streets. The boys are found dirty, hungry and with worn-out clothes.
Another side of Jobarteh is showcased through modern, charming ensemble pieces with lead kora, bass and West African and global percussion.
Jobarteh provides a tribute to Denmark by transforming "Jeg Gik Mig U Den Sommerdag" ("I Went Out On A Summer's Day"), a well-known Scandinavian melody into a lovely tune with skillfully-crafted kora overdubs and cymbals.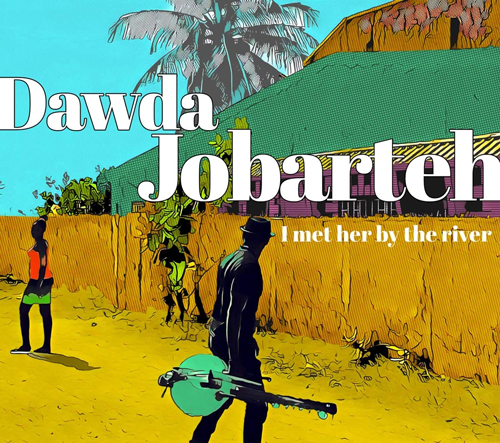 There is also a cutting edge electric kora version of Mongo Santamaria's "Afro Blue," bringing together jazz fusion, Afro-Cuban and Gambian music.  
The lineup includes Dawda Jobarteh on electric and traditional koras and vocals; Souleymane Faye on vocals; Preben Carlsen on bass; Jacob Andersen on percussion; Salieu Dibba on percussion; and Stefan Pasborn on drums.