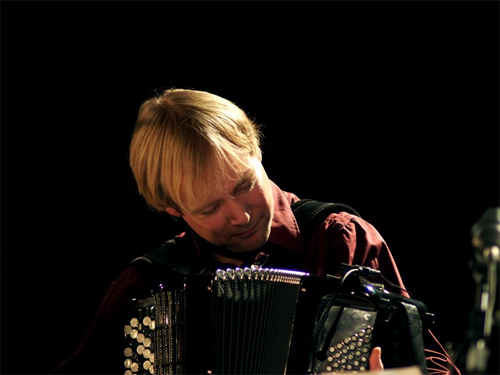 Accordion virtuoso Frode Haltli has received several awards, including a Norwegian Spellemann Prize in 2002, and was named Young Soloist of the Year by the Norwegian Concert Institute in 2001.
Haltli was was a member of Rusk and contributed to a long line of productions, including recordings for the prestigious German label ECM.
Since 1999 he has performed and recorded regularly with Scandinavian trio POING.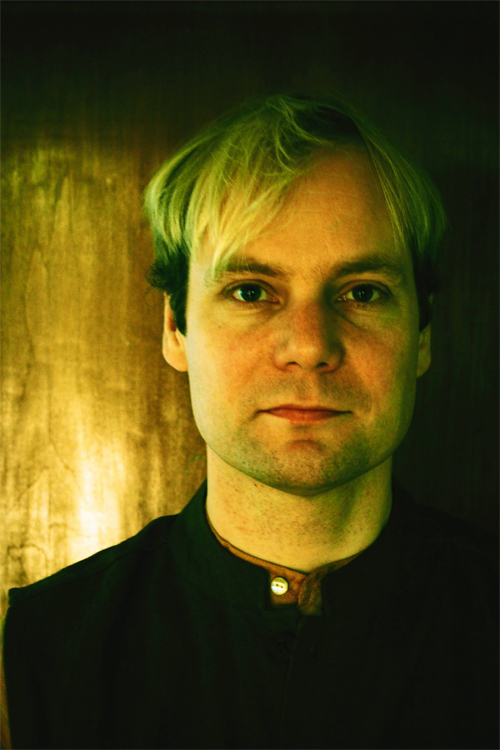 Discography:
Looking on Darkness, with the Vertavo String Quartet (ECM, 2002)
Rusk (Heilo/Grappa, 2002)
Rusk II (Heilo/Grappa, 2006)
Passing images (ECM, 2007)
Yeraz, with Trygve Seim (ECM, 2008)
Arne Nordheim Complete Accordion Works (Simax Classics, 2012)
Vagabonde Blu (Hubro/Grappa, 2014)
Air, with the Trondheim Soloists and the Arditti Quartet (ECM, 2016)
Rumi Songs, with Trygve Seim (ECM, 2016)
StaiStua, with Ulvo and Hole (NorCD, 2016)
Avant Folk (Hubro/Grappa, 2018)
With POING
Giants of Jazz (LLRR, 2003)
Planet POING (Jazzaway, 2005)
River Mouth Echoes (Tzadik, 2008)
Wach auf! (Øra Fonogram, 2011)
Sur POING (Aurora, 2016)
Kapital & Moral (Grappa, 2016)