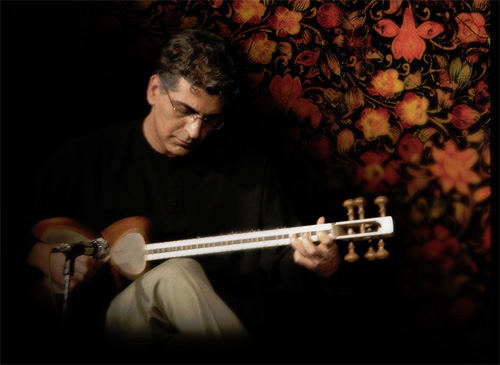 Fariborz Azizi was born in Tehran (Iran) in 1961. He has performed on tar and setar for more than 30 years. Before devoting himself to classical Persian music, he obtained a B.S. in mechanical engineering from Tehran University.
He first became attracted to music during his teenage years listening to the radio show Golchin Hafteh. He was heavily influenced by Chavosh musical masters including Hossein Alizadeh, who has been his master for more than 10 years.
Since 2006, he lives in Los Angeles where he teaches tar and setar classes, holds lectures, performs concerts and composes traditional and contemporary Persian music.
website: fariborzazizi.com