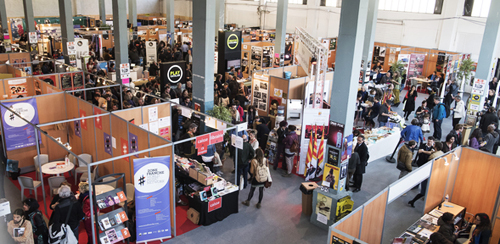 "Zone Franche, a network of 200 world music professionals from all sectors has issued a press release in support of influential world music showcase Babel Med Music 2018:
Zone Franche strongly opposes the iniquitous and brutal decision of the Regional Council of PACA forcing the Latinissimo association to cancel Babel Med Music 2018, the only French trade show of international stature devoted to World Music, which has been on the agenda of all professionals worldwide for thirteen years.
We ask that the grant allowing the staging of this show be reinstated as soon as possible so that Babel Med Music, an essential link in bringing together labels, festivals, producers, artists, programmers, can continue to find in Marseilles and the PACA Region a professional market recognized worldwide. By canceling Babel Med Music a few weeks before its start (15 to 17 March 2018), the Regional Council is showing political lightness and economic blindness as to the consequences of its action, besides the fact that the disappearance of Babel Med Music would allow supporters of cultural uniformity and the multinationals' hold on music in France, to applaud this unprecedented reduction in cultural diversity in our country, to the detriment of our territories, our cultures and our populations.
Zone Franche invites all the artists and professionals of the sector to a massive mobilization, at the BIS of Nantes on January 17th and 18th. A petition to support cultural diversity and Babel Med Music is online. Thank you for signing and relaying it to as many people as possible. We will not let World Music die in silence."
Petition link: www.change.org