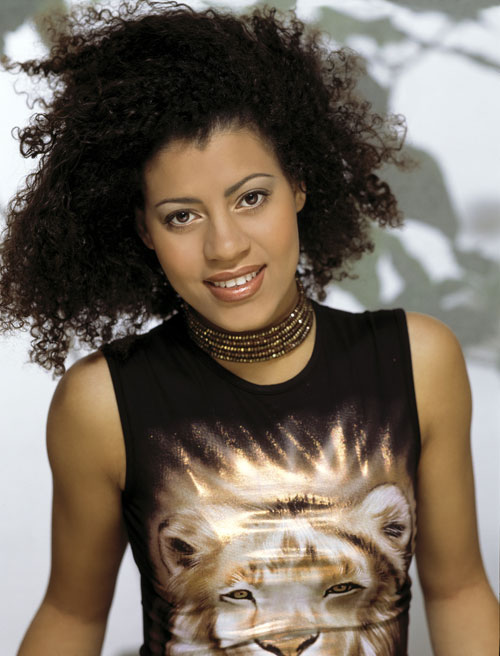 Cuban singer Addys D'Mercedes grew up in Oriente, the southern, rural part of Cuba. At local parties she heard her father playing sones and guajiras on the guitar, such as El Cuarto De Tula or El Carretero", which now have become popular worldwide thanks to the success of the Buena Vista Social Club. The radio played songs of the Nueva Trova from Pablo Milanés, Silvio Rodríguez and Sara Gonzáles, Dominican merengues, Mexican rancheras and the latest songs from Madona and Michael Jackson.
As a young girl, Addys sang boleros and Nueva Trova songs at parties. At the age of 16 she became the lead singer of the group Onda Joven, in Moa. One year later she started her professional career as lead singer of several famous Cuban groups Los Neira, Timbre Latino and Spectrum.
In January 1999, Addys started to record with her group ¡Q´ba! in Havana. As a tribute to her Oriente roots, she sung her own new arrangements of the three very famous songs El Carretero, Capullito De Alelí and Como Fue, featuring Coto (Cubanismo) on tres.
In September of 1999 she recorded in Havana a set of nine original compositions with ¡Q´ba! inviting musicians from Afro Cuban All Stars and Jóvenes Clásicos del Son. Unlike what is common in Cuba, the recording had a wide range of Spanish American musical styles, Cuban styles like son, timba, guajira and cha cha cha alternate with salsa, cumbia, bolero and bachata. On the guajira No Me Abandones the 76-year-old singer Raúl Plana (Afro Cuba All Stars, Sonora Matanzera) sings a duo with Addys.
Fascinated by her warm voice, Cándido Fabré recorded with Addys the very popular duo La Fórmula in the summer of 2000.
Discography
Mundo Nuevo (Media Luna, 2001)
Nomad (Media Luna, 2003)
Addys (Media Luna, 2012)