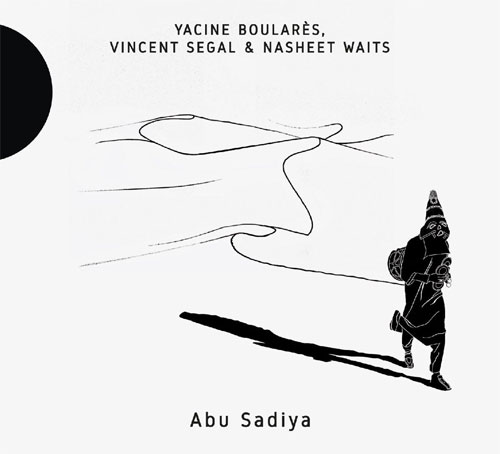 Nasheet Waits, Vincent Ségal, and Yacine Boularès – Abu Sadiya (Accords Croisés, 2017)
Abu Sadiya is a jazz album inspired by Stambeli, a type of healing trance music from Tunisia that was developed by Sub-Saharan slaves. This international collaboration features musicians from Tunisia, France and the United States. Abu Sadiya recreates the traditional Tunisian sounds through an avant-garde jazz prism. You'll find jazz improvisation along with rhythms similar to the gnawa.
The lineup includes Yacine Boularès on saxophones, clarinet; Vincent Segal on cello; and Nasheet Waits on drums.
The hard cover album includes a mini-book with photos, illustrations and liner notes in English and French.
Buy Abu Sadiya in Europe
Buy Abu Sadiya in the rest of the world