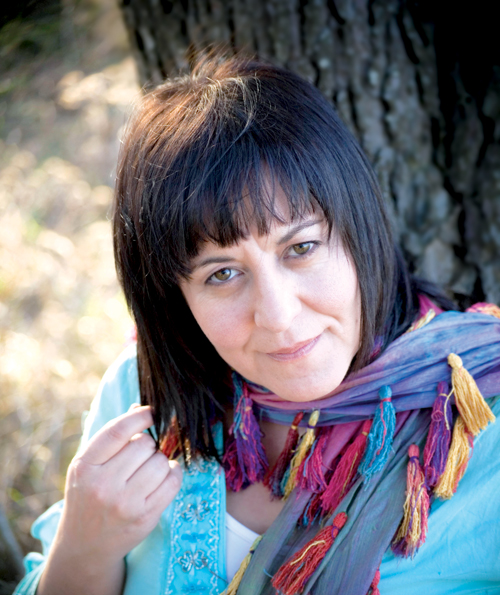 Uxía Domínguez Senlle, better known as Uxía, was born November 19, 1962 in Sanguiñeda, Spain. She took on singing at an early age and despite having access to all types of music, she has always felt most strongly drawn to the music characteristic of her region. Her first CD with traditional Galician songs was released in 1986, a collaboration with musicians who went on to become members of her band, Na Lua.
After two more albums with this line-up, Uxia shifted the focus of her activities to live performances. She toured throughout Spain and the rest of Europe, through Cuba and Argentina and was a celebrated guest at various festivals worldwide.
These experiences not only intensified Uxia's insight into the culture she represents but also brought her into contact with many representatives of other related folk music traditions. "Estou Vivindo No Ceo" (I live in heaven) was her first international release.
Discography:
Foliada de marzo (Edigal, 1986)
A estrela de maio, with Na Lúa (Edigal, 1987)
Ondas do mar de Vigo, with Na Lúa (GASA, 1989)
Entre cidades (Sons Galiza, 1991)
Estou vivindo no ceo (Nubenegra, 1995)
La sal de la vida (Nubenegra, 1997)
Danza das areas, (Virgin, 2000)
Cantos na maré (Nordesía, 2005)
Eterno navegar (World Village, 2008)
Meu canto (Fol Música, 2011)
Andando a terra (Fundación Manuel María, 2012)
Rosalía pequeniña (Galaxia/Sonárbore, 2013)
Baladas da Galiza imaxinaria (Edicións Damadriña, 2015)
Canta o cuco (Editorial Galaxia, 2015)
Uxía canta a Manuel María (Fundación Manuel María, 2015)
UXIA-O (Fundación Uxío Novoneyra, 2017)