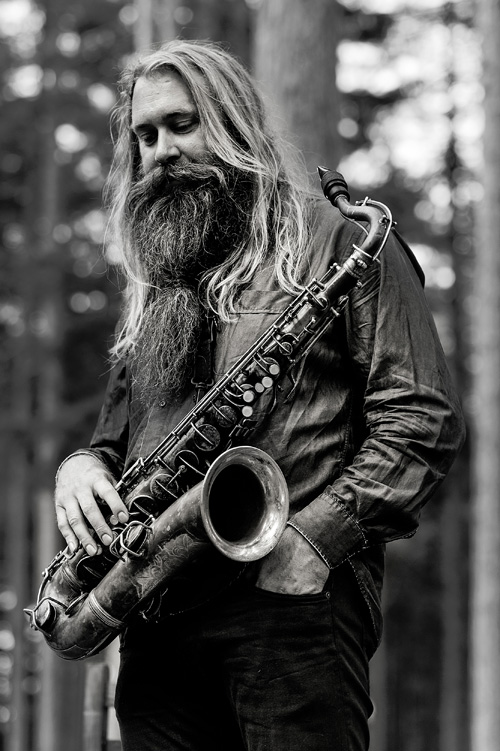 Inspired early in his creative life by Jan Garbarek and by Edward Vesala, Trygve Seim has worked in many modern jazz contexts, and continues to tour with Manu Katché's group.
In his own music, however, distance from conventional definitions of jazz becomes ever more marked. Investigation of Asian, Middle Eastern and East European music – and especially the sounds of the Armenian duduk, the Japanese shakuhachi, and the Indian bansuri flute – have had their effect on Seim's music and brought about a redefining of the nature of dynamics. Subtle shadings and textures are part of his diversity, and microtonal phrasing characteristic of his melodic approach.
In additional to his discography as a leader and as a member of The Source, Trygve Seim appears on ECM recordings by Iro Haarla (Northbound), Sinikka Langeland (Starflowers), Christian Wallumrød (Sofienberg Variations), and Manu Katché (Playground). Other recent activities have included extended stays in Cairo, where Seim studied Arabian modes and played concerts with pianist Fathy Salama.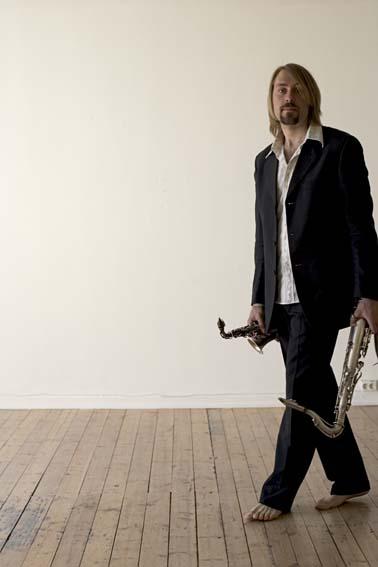 Seim frequently collaborates with accordionist Frode Haltli, with whom he shares an interest in the expressive potential of acoustic music across all stylistic boundaries, from world folk traditions to contemporary composition. The accordionist joined Seim's large ensemble for live performances after the release of Different Rivers in 2000, and participated in the recording of later that year, as well as Sangam (recorded 2002-2004). He continues to tour regularly with Seim's large ensemble. Trygve and Frode have been playing in duo since 2001. Yeraz is the first documentation of their work in this format.
Seim's ECM debut Different Rivers won the annual prize of the German Record Critics (Preis der Deutschen Schallplattenkritik in 2001).
Discography
* Airamero, with Christian Wallumrød, Johannes Eick, Per Oddvar Johansen (ODIN Records NJ 40492, 1994)
* http://www.amazon.com/gp/product/B00008FHPC?ie=UTF8&tag=musidelmund-20&linkCode=xm2&camp=1789&creativeASIN=B00008FHPC | Olemanns kornett, with The Source (Curling Legs CLCD 63, 1994)
* The Source: of Christmas, with The Source (Curling Legs CLCD 63, 1996)
* Decoy, with Havard Lund, Njål Ølnes and Audun Kleive (Turn Left Productions TURNCD497, 1998)
* The MotorSource Massacre, with Motorpsycho and The Source (Stickman Records 3RD EAR 0200, 2000)
* Different Rivers (ECM Records ECM 1744, 2001)
* Live In The North, with 1300 Oslo (Curling Legs CLCD 63, 2001)
* The Source and Different Cikadas, with Øyvind Brække and Per Oddvar Johansen (ECM Records , ECM 1764, 2002)
* Sangam (ECM Records ECM 1797, 2004)
* The Source, with The Source (ECM Records ECM 1966, 2006)
* The Source: of Christmas – "Live" (GRAPPA Records GRCD 4215, 2007)
* Yeraz, with Frode Haltli (ECM Records ECM 2044, 2008)
* Purcor (ECM Records ECM 2186, 2010)
* Rumi Songs (ECM Records ECM 2449, 2016)
Web site www.trygveseim.no