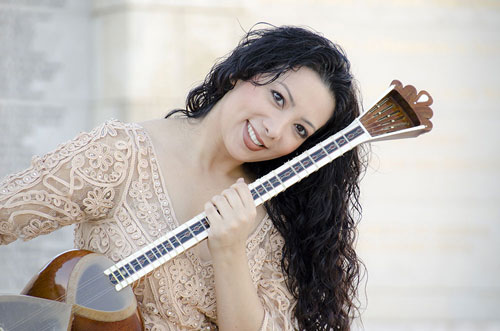 Iranian tar and setar maestra Sahba Motallebi and percusionist T.J. Troy are set to perform on Saturday, October 15 at The Music Vault Academy in Laguna Hills, south of Los Angeles.
Sahba Motallebi is one of the leading performers of the tar and setar, lute-style stringed instruments that are fundamental in Persian classical music. For the past years, Sahba has lived near Los Angeles.
T.J. Troy plays percussion from various parts of the world. He is one of the most multidimensional and sought after percussionist in Los Angeles. He is principal percussionist for MESTO, an internationally recognized orchestra specializing in Middle Eastern Classical Music.
Music Vault Academy
25255 Cabot Rd #100, Laguna Hills, CA 92653
Tickets are still available at www.musicvaultacademy.eventbrite.com or by calling 949-257-2744.