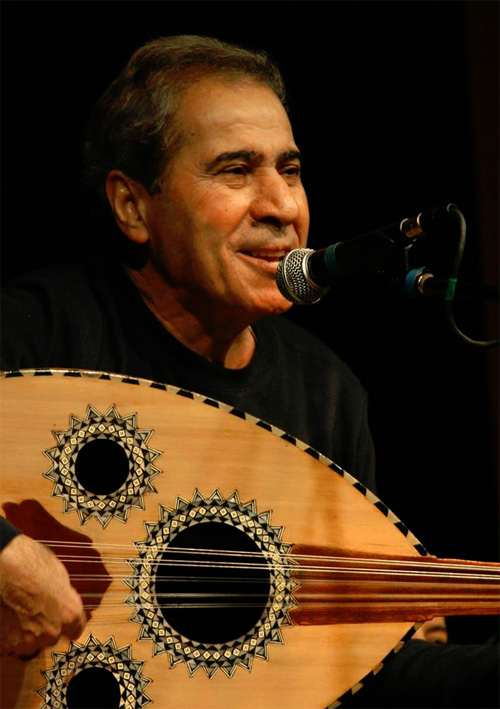 Born in 1947 in Damascus (Syria), ud player, violinist, vocalist and composer Anwar Diab Agha has performed throughout the Middle East and Europe with Sabah Fakhri, Mayada Hinawi, and Firqat Umayya. He was a member of the National Television and Radio Orchestra in Damascus since 1969, and accompanied some of the Arab world's most famous singers, including Fairouz, Sabah, and Wadi al-Safi.
Anwar Diab Agha is also renowned as a composer, whose works have been performed by many contemporary Arabic singers. He was the leader of Firqat al-Anwar in Damascus.
After moving to Vermont in the United States, Anwar Diab Agha formed Grup Anwar (meaning 'luminous' in Arabic) in fall 2011. The group specializes in classical and traditional Arabic music.
Discography:
Syrian Journey: From Damascus to Burlington (2016)