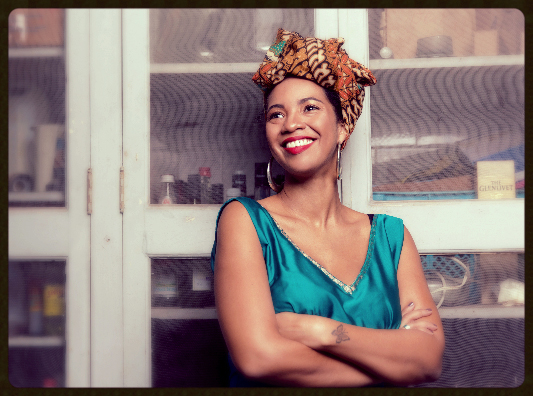 Eme Alfonso (also known as M) is a Cuban singer-songwriter that fuses Afro-Cuban roots music with electronic sounds, world percussion and rock and Afro-Cuban legends. M was born in 1986 in Havana Playa, Cuba.
Eme grew up in an environment surrounded by musicians. Her parents founded Sintesis, a seminal band that started as a progressive rock group and evolved into the finest Afro-cuban fusion band in Cuba. Eme's mother, Ele Valdés is a vocalist and plays keyboards; her father Carlos Alfonso is also a vocalist, guitarist and bass player; and her brother X Alfonso is a multi-instrumentalist.
At 7, Eme started her piano and voice studies at Alejandro García-Caturla Conservatory. She made her professional debut at 14, playing with Síntesis.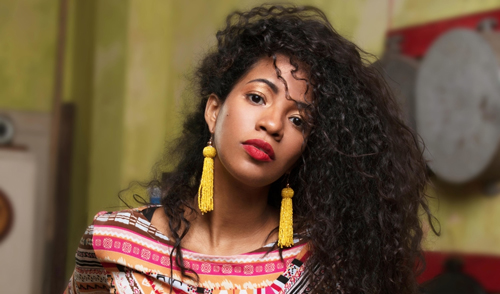 Eme won the Cubadisco Award (Cuban Music Awards) with her two albums "Señales" and "Eme". Her third album was produced by the Brazilian producer Alê Siqueira, recorded in Cuba and Brazil. This album was released in fall 2018. Voy incorporated Afro-Cuban, jazz-rock, Brazilian and European music influences.
Eme has been part of important projects to promote the cultural diversity of Cuba like "Para Mestizar" sponsored by UNESCO. She is the Artistic Director of Havana World Music international festival, supported by the Cuban Ministry of Culture.
Discography:
Señales (2008)
Eme (2012)
Voy (Eme Alfonso, 2018)