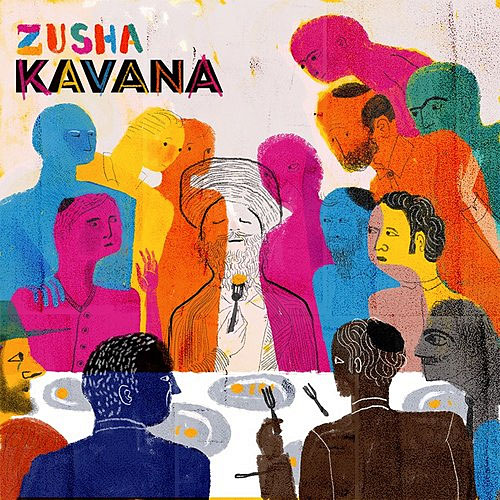 Kavana (intention) is the new album by a group from New York called Zusha. The trio's laid back sound is characterized by wordless vocals with 3-part harmonies, accompanied by acoustic instruments. On Kavana you'll hear a captivating mix of reggae, pop, folk, jazz and beyond.
"To us, kavana means giving more of yourself," Explains percussionist Elisha Mlotek. "It's the direction of the heart."
The lineup on Kavana features Elisha Mlotek on percussion and vocals; Zachariah "Juke" Goldshmiedt on acoustic guitar and vocals; and Shlomo Gaisin on lead vocals. Guests include Jon Seale on percussion and electric guitar; Max Jacob on acoustic and electric bass; Jeremy Gustin on drums and percussion; Jake Sherman on keyboards; Oliver hill on violin and viola; Jas Walton on tenor saxophone; Jason Disu on trombone; Mike Fatum on trumpet; and Perrin Cloutier on accordion.
Zusha's members started playing together when they were in college. Mlotek grew up with Yiddish theatre and klezmer music, guitarist Zachariah Goldschmiedt had been working with an electro-funk band, and singer Shlomo Gaisin had played saxophone and classical piano. The three met in New York's the East Village, where they would get together to sing in apartments filled with friends.
Buy the Kavana digital download
Buy the Kavana CD.