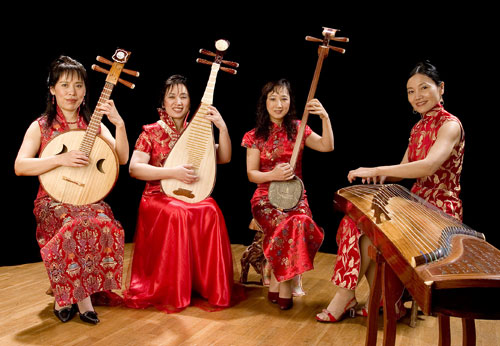 Red Chamber is a Chinese music supergroup based in Vancouver (Canada). The ensemble includes four renowned instrumentalists, Mei Han (zheng), Guilian Liu (pipa), Zhimin Yu (ruan), and Geling Jiang (sanxian).
On the album Regrass, the group performs stringband music wizardry exclusively on plucked instruments. The repertoire on the Redgrass CD includes Imperial Court classics of the Tang Dynasty (618-907) as well as contemporary compositions that include bluegrass, eastern European horo, jazz and other genres.
Although Mei Han moved to the Nashville (Tennessee) area in the United States, the group is still active.
Discography
Redgrass (Za Discs, 2009)