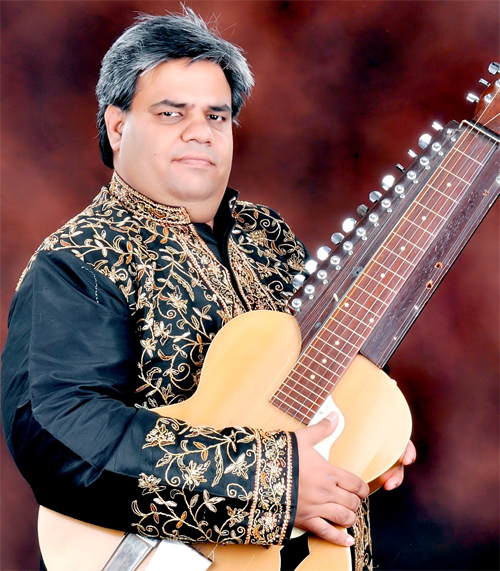 Dr. Prakash Sontakke is a disciple of his father, the acclaimed Dr. R.B. Sontakke (himself a direct disciple of the legendary maestro Omkarnath Thakur of the Gwalior Gharana). Prakash has also achieved a triple masters degree in classical music on the guitar, vocal and the violin. His creative experiments in Jazz and fusion are deeply underlined by his classical training.
For an instrumentalist to attempt to recreate the emotion of the human voice is extremely difficult. Though very difficult, Prakash prefers to play the Gayaki Ang (vocal style) on the slide guitar.
Recipient of the Aryabhatta and Ganayogi Panchakshari Gawai Awards, Prakash has many recordings and CD releases to his credit, apart from being a senior artist in radio and TV Prakash has been a judge for various music competitions.
Prakash is also the secretary of the music school Hindusthani Sangeet Vidyapeeth started by his parents which is currently imparting music lessons to a number of students.
Discography:
Invisible Strings (RareNoise Records, 2016)