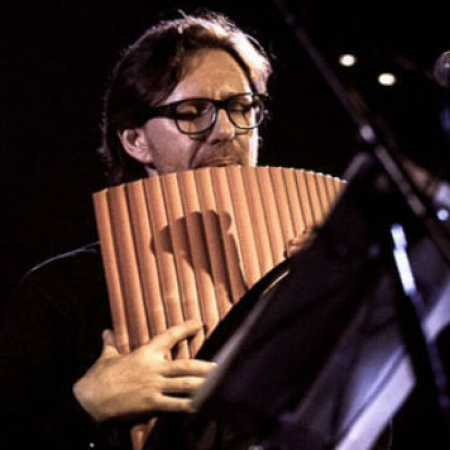 Nicolae Voiculet has taken the panpipes and transformed them into a sophisticated solo instrument, capable of playing an enormous musical repertoire, from Baroque concertos, popular themes, to Nicolae Voiculet first own compositions written for the pipes and accompanied by the piano, organ, chamber, or full orchestra.
With his flutes, Nicolae Voiculet has crossed innumerable boundaries, both musical and geographical. Musically he has ventured into into classical, popular, ethnic, new age, jazz, world music, and sacred works; geographically he has thrilled audiences in concerts in numerous countries ranging from: Japan, Italy, the UK, China, Austria, Germany, France, Thailand, Spain, Scandinavia, South America, to as far as Australia.
Panpipes have been played for over 6000 years and are found in cultures both ancient and contemporary throughout Europe, Asia, South America, and Japan.
Discography:
Nascut Din Lumina (2000)
De Dragoste (Cat Music, 2003)