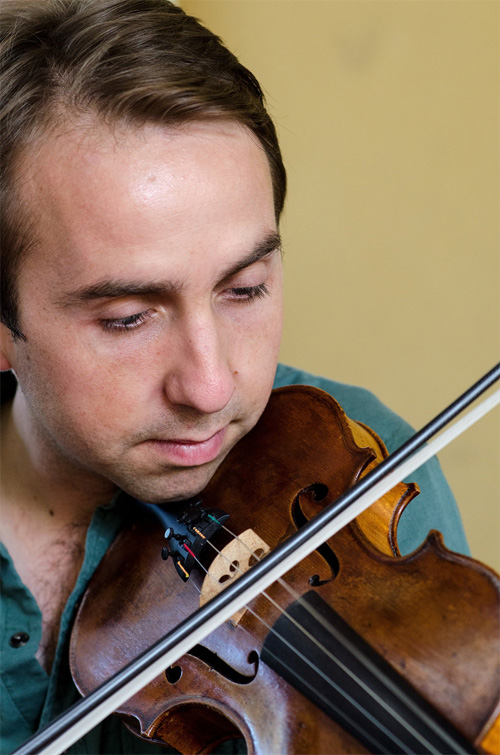 Oisín Mac Diarmada was born in 1978 in County Clare, Ireland. He learned how to play the fiddle at a young age. Oisín later moved to Co. Sligo where he developed a deep interest in the playing style of the North Connacht region. He won various competitions for young musicians.
His first solo album, "Ar an bhFidil" (Green Linnet) was released in 2003. Oisín is one of the founders of acclaimed contemporary Irish folk music group Téada. Oisín is also a regular solo performer and appears as guest soloist with various other acts.
Oisín was awarded a Research Studentship by Dundalk Institute of Technology, pursuing postgraduate studies under the direction of Dr. Fintan Vallely in the area of "Political Identity & Movement to Music".
Discography
* Ar an bhFidil (Green Linnet, 2003)
* Teada, with Teada (Ceol Records CEOCD 002, 2003)
* Give us a penny and let us be gone, with Teada (Green Linnet 1228, 2004)
* Inne Amarach (Yesterday Tomorrow), with Teada (Gael Linn/Compass Records, 2006)
* Ceol & Cuimhne (Music & Memory), with Teada (Compass Records, 2010)
* Le Chéile / Together, with Seamus Begley (Ceol Productions, 2012)
* An Irish Christmas Soundscape, with Seamus Begley (Ceol Productions, 2012)
* Ainneoin Na Stoirme (In Spite of the Storm), with Teada (Ceol Productions, 2013)
* The Green Branch / An Géagán Glas (Ceol Productions, 2015)