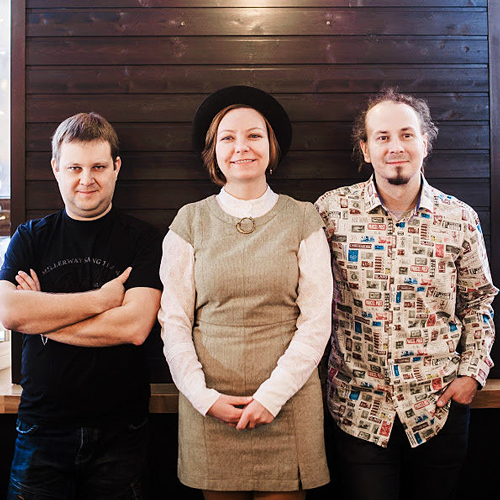 Noid is a musical ensemble from Petrozavodsk in Karelia, Russia, founded in 2007. The ensemble composes, arranges and performs traditional songs in the Veps language, with world music or world fusion-style arrangements. The Vepses is a small indegious Finno-Ugric ethnic group located in Russian Karelia bordering Finland.
The name of the band is an ancient Vepsian magical word that could be translated as a sorceress/sorcerer, or a witch/wizard. Every Vepsian village had its own noid.
Band members include Alina Kartynen on vocals; Vladimir Solovjev on keyboards; and Alexander Shashin on bass.
Discography:
Kukirikku – The Music Of Vepses (2010)