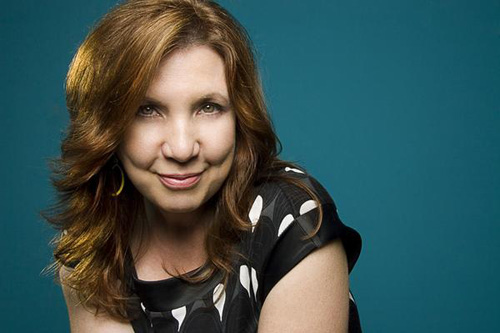 Celebrated bluegrass bassist Missy Raines was born April 6, 1962 in Short Gap, West Virginia. She's had a pioneering, courageous musical career as one of the leading female bass players.
Missy Rained got started with an unanticipated surprise from her father. "My father had been playing a washtub that he'd made himself and then decided impulsively (without consulting my mother) to buy a bass. I was already playing the piano and guitar by then, but when you're ten or eleven years old and there is a new instrument in the house…well, I couldn't stay away from it. That's the bass I still have and play today."
As a young girl, Raines attended summer music festivals and home picking parties in the winter with her parents. As Raines' skill improved, she found herself jamming with and then learning from bigger and better players, particularly International Bluegrass Music Hall of Honor member Tom Gray (The Country Gentlemen, The Seldom Scene) "I met him through mutual friends when I was 12 and it was one of the biggest deals of my life up to that point," she recalls. "Tom is an amazing person and he took me under his wing. He says though that I never asked him to show me how to do anything; that I would just talk about how he played. I thought I was picking his brain."
Raines names her earliest influences as Bill Monroe, The Country Gentleman, The Stanley Brothers, The Bluegrass Alliance, and David Grisman. She later played jazz before discovering the music of Joe Jackson in the early 1980s. "I'd never gotten into the rock, pop scene at all – I'd been affected by it peripherally but not directly. And then I got totally caught up in his music and his writing and a whole new world was suddenly opened up for me."
Professionally, Raines has participated in a wide-range of projects. She propelled her career with experimental bluegrass ensemble Cloud Valley and toured with Eddie and Martha Adcock before joining up with The Masters (Adcock, Kenny Baker, Josh Graves and Jesse McReynolds).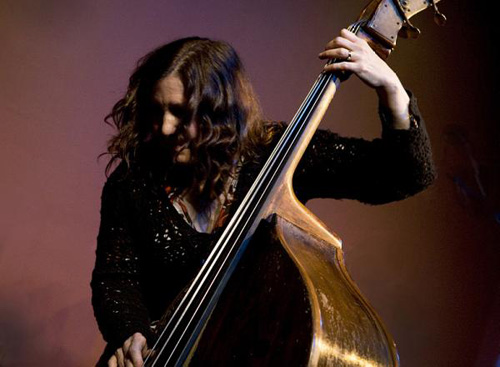 Alter
Raines toured and recorded with Claire Lynch's Front Porch String Band from 1995-2000 and again from 2005-2008, while creating a successful duo with band mate Jim Hurst. A gig with the Brother Boys opened Raines' eyes to the value of musical spontaneity.
"If you allow it" says Missy Raines, "music can take people and let them be seen from the inside out. It's a way of letting people see who you are without having to sit there and talk about yourself. For instance, the title tune contains the sort of changes that life often forces upon you, expressed musically. When I was writing the tune, I was thinking, 'this all makes really musical sense except this one half-step change here.' That's what throws you off. For me that's what I've been through. Just when you think you know what's going to happen, something comes up and surprises you."
Inside Out by Missy Raines and The New Hip, released in 2009, is the product of Missy Raines 20-year long aspiration. The album, she emphasizes, is a true collaboration between her and her delicately constructed band, The New Hip: Ethan Ballinger, (mandolin/mandola), Michael Witcher (resonator guitar/lap steel/vocals), and Dillon Hodges (guitar/vocals). "I've wanted this for a very, very long time. This band and this sound has existed, at least in my head, for almost two decades – it was just a matter of finding musicians that could read my mind."
Discography
Two, with Jim Hurst (Pinecastle, 2000)
My Place in the Sun (2008)
Inside Out (Compass Records, 2009)
New Frontier (Compass Records, 2013)