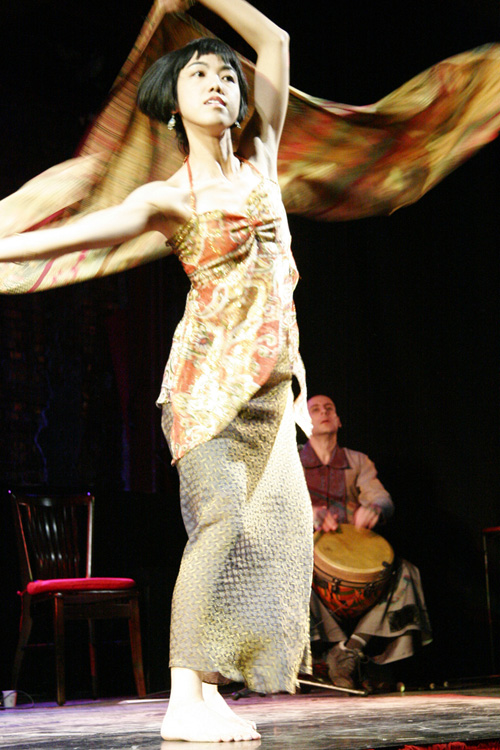 Mia Hsieh was born in a port city in Taiwan and now lives in Taipei city. She has been working in the art field and community development for many years. Her movement training includes modern dance, Tai Chi and Indian dance. She has also studied vocal training in traditional Nan-Kwan singing and contemporary vocal performance with Meredith Monk and Lynn Book in New York City, as part of her time there on a Fulbright scholarship.
Mia has developed her own performance style that she calls "singing body" physical theater. She has performed with renowned Taiwanese and international artists in dance, theater, music, visual art and film. She leads several different types of workshops rerlated to creativity and healing through movement and voice.
She is the lead vocalist for Taiwanese world music band A Moving Sound.
Discography:
A Moving Sound (Motema Music)