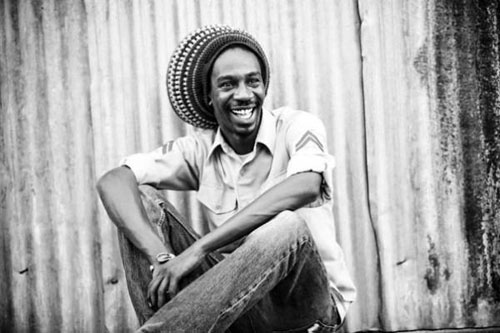 Born and raised in Dakar, Senegal, Meta Dia grew up listening to the likes of Bob Marley and James Brown as well as local African musical traditions.
Impressing audiences in Senegal since the age of 14, he arrived to New York City in 2002 and soon started collaborating with several noted hip hop artists.
With his own band, Meta & the Cornerstones, Meta's powerful singing and songwriting abilities shine, as he reinvigorates reggae by reconnecting it with its African roots. Weaving between a multilingual palette of French, English, Wolof, and Fulani, his music breaks barriers as it builds bridges across the Atlantic.
Promoting tolerance and unity, Meta's music is uplifting and positive, while it re-imagines reggae with an African aesthetic.
"Meta and the Cornerstones have taken us back to the foundation of reggae music,' says Clive Chin, Jamaican producer for The Wailers, Dennis Brown, and Lee Perry. "It's a band that sounds tight and wicked with infectious lyrics."
Discography
Forward Music (2008)