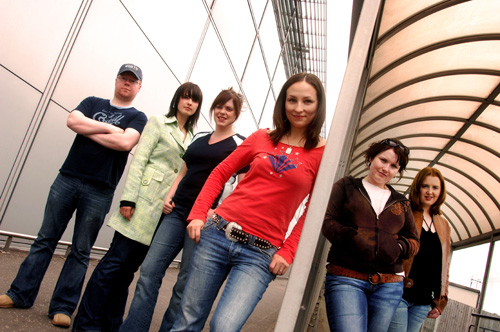 Dochas attracted a lot of attention in the Scottish traditional music scene in 2003. The band initially featured five talented young women from the Highlands and Islands of Scotland. They used fiddle, accordion, pipes, whistles, clarsach, piano and guitar. This was complemented by powerful Gaelic singing.
The band's self-titled album was released in 2002.  The success of the band led them to be nominated as Best Newcomers 2003 at the Scottish Traditional Music Awards.
The final lineup included Kathleen Boyle on piano; Julie Fowlis on vocals, whistles and pipes; Carol-Anne Mackay on bagpipes, accordion and Scottish small pipes; Eilidh Macleod on clarsach; Martin O'Neill on bodhran; and Jenna Reid on fiddle.
Discography:
Dochas (Macmeanmna SKYECD 23, 2002)
An Darna Umhail (Macmeanmna SKYECD 34, 2005)