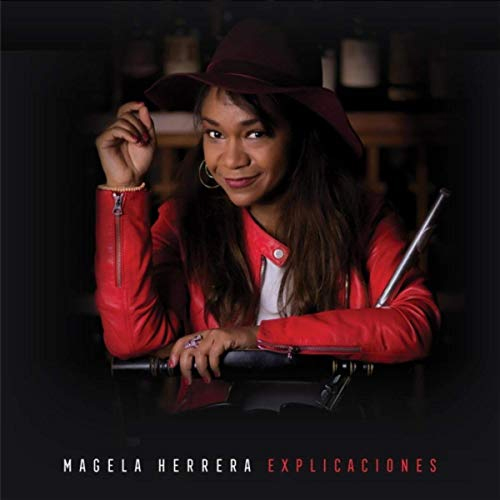 Magela Herrera – Explicaciones (Brontosaurus, 2019)
Explicaciones (Explanations) is the new solo album from Cuban composer and skilled flute player Magela Herrera. Currently based in Miami, Magela Herrera performs music rooted in American jazz and Cuban rhythms and melodies. She has a charming, highly expressive style as a flutist.
The musicians on Explicaciones are some of Miami's finest jazz players: Tal Cohen on piano; Nestor del Prado on bass; Dion Keith Kerr on bass; Hilario Bell on drums; David Chiverton on drums; Greg Diamond on guitar; Jean Caze on trumpet; and Philbert Armenteros on batá drums.
Although most of the tracks are instrumentals highlighting the flute, Magela also sings on a couple of tracks. She includes the Spanish language romantic classic "Bésame Mucho" ("Kiss me a lot"), written in 1940 by Mexican songwriter Consuelo Velázquez and popularized by Los Panchos.
Explicaciones is a delightfully-crafted album showcasing the talent of a young composer and superb instrumentalist.
Buy the CD from CD Baby or the digital download from Amazon.