The acclaimed Rainforest World Music Festival (RWMF) will be back July 12-14, 2019 for its 22nd consecutive year. Announced as bigger than ever, organizers expect over 20,000 music fans from the region and beyond as well as visiting tourists. The event will take place at the scenic Sarawak Cultural Village in Kuching (Sarawak, Malaysian Borneo), which is approximately 50 minutes away from the Kuching International Airport.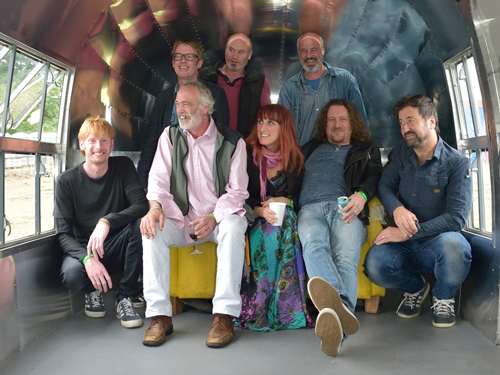 The impressive program this year includes well-known traditional and contemporary world music acts along with talented regional and local artists. The list includes Ana Alcaide (Spain), At Adau (Sarawak), Ballet Folclorico de Chile Bafochi (Rapa Nui /Easter Island, Chile), Darmas (Malaysia), Druk Folk Musician (Bhutan), Duplessy & The Violins of the World ft. Guo Gan (France, China, Sweden, Mongolia), Ha Noi Duo (Vietnam), Kemada (Sarawak), Kila (Ireland), Kila & Oki (Ireland, Japan), La Chiva Gantiva (Colombia), Macka B (United Kingdom / Jamaica), Mauravann (Mauritius), Mehdi Nassouli (Morocco), Oki (Japan), Olga Cerpa y Mestisay (Canary Islands, Spain), Otava Yo  (Russia), Rajery (Madagascar), San Salvador (France), Sangtam Naga (Nagaland), Sedaa (Iran/Mongolia), Spirit Of The Hornbills (Kalimantan), Staak Bisomu (Sarawak), Suk Binie' (Sarawak), Suku Menoa (Sarawak), Tabanka (Cape Verde), Talisk (Scotland), Trad Attack (Estonia), and Wai (New Zealand).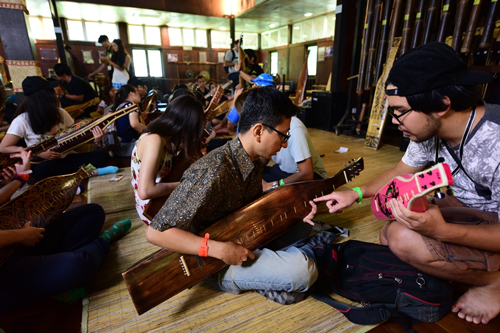 In additional to the concerts, the family-friendly RWMF 2019 includes day time percussion tutorials and music workshops that begin as early as 11:00 am plus arts and crafts workshops, a wide-variety of food options, an interactive gathering of the tribes showcasing the region's indigenous cultures and much more.
The Rainforest World Music Festival also promotes various environmentally-friendly and sustainable programs, emphasizing preservation. Through its Green initiatives, a no-plastic ruling, will be the festival's fundamental awareness while banning entry of all plastic water bottles throughout the festival.
Sarawak will host other musical events in the next weeks, including the Rainforest Fringe, July 5 – 12, just one week before the RWMF 2019 and then followed with The Borneo Jazz Festival July 19 – 21, 2019.
All these captivating music events are organized by the Sarawak Tourism Board and endorsed by Tourism Malaysia.
For more information on the RWMF 2019 and pre-sale tickets, go to rwmf.net.
headline photo: Moroccan musician Mehdi Nassouli