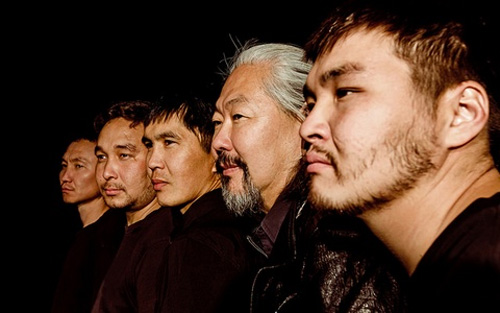 Khartyga or Hartyga, meaning hawk in the Tuvan language, is a band from the Republic of Tuva in Siberia, Russia.
Comprised of professional musicians, Hartyga has performed with the Republic of Tuva's wind orchestra, the Tuva Folk Ensemble and the symphony orchestra.
Band members include Nachyn Choreve on throat singing, vocals, igil, doshpuluur; Albert Kuvezin on throat singing, vocals, guitar; Nayys Dulush on drums; Sergek Sandyk on saxophone; and Angyr-ool Ondar on bass.
Discography:
Agitator (Sketis Music, 2018)