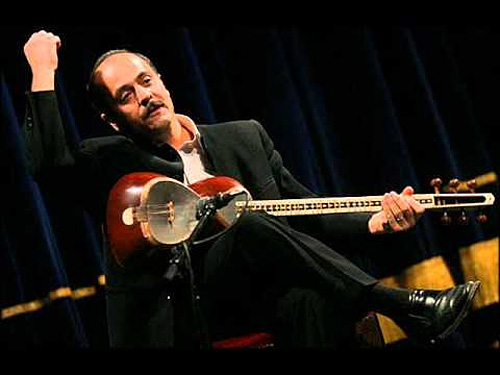 Keyvan Saket is an Iranian composer and tar and setar instrumentalist. Keyvan is a master of traditional Persian music who, after recording and touring extensively throughout Iran and abroad with traditional ensembles, began experimenting with creative arrangements of well-known Western classical music using the tar and setar.
Saket was born in 1960 in Mashad, Iran. He learned tar from his uncle, Manoucher Zamanian. In 1989, Saket joined the Aref Ensemble under the leadership of Parviz Meshkatian.
In addition to his work with Aref Ensemble, Keyvan Saket created the Vaziri Orchestra.
Discography:
Shabi Ba Khorshid
Yadgare Khone Sarv
Jamedaran (2009)
Sabokbal
Sashti Avaz Learn
Afsaneh
Didare Shargh Va Gharb
Ghasedak
Shargh Andoh
Bi Karvane Koli
An Soye Abo Gel
Zendegi
Web site: http://www.keivansaket.com