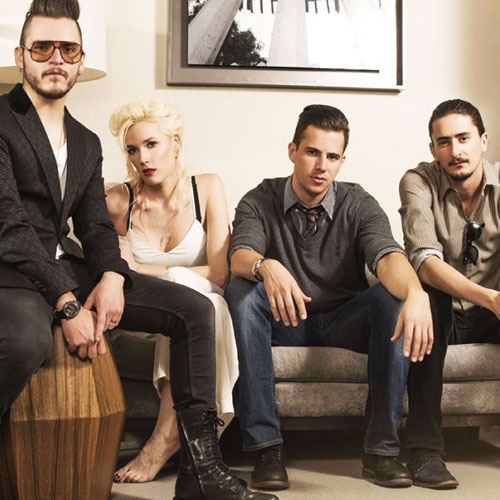 Genre-defying band Jenny and the Mexicats has announced its return to the United States with a new tour that will take them to 19 cities starting on February 28. The first stop will be in Washington, D.C. and the dates will intertwine with their European tour where the quartet's growth and popularity has intensified in the last year, forcing them to extend their tours and their stay.
Jenny and the Mexicats combines jazz, rockabilly, folk, flamenco, reggae, "veracruzano" music, country and cumbia.
Jenny and the Mexicats was formed by an English woman, two Mexicans and a Spaniard. Originally based in Madrid (Spain), the group later moved to Mexico in 2012.
The band released the bilingual album 'Jenny And The Mexicats' (2011). In 2014 they released their second album 'Ome.' Their latest recording is Mar Abierto (Mexicat Records, 2017).