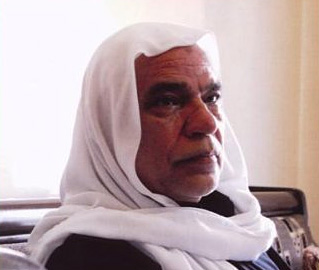 "To sing is to seek oneself and in seeking oneself one finds God. To find God is to find oneself; in finding oneself one loses oneself in Him in the Breath of God and comes at last upon the ultimate truth."
This text which can be found on the back of Hassan Haffar's CD cover expresses exactly what the muezzin of the great mosque in Aleppo Syria means: to find truth through song.
The muezzin Hassan Haffar is an expert in his field but also a storyteller and poet. His exceptional voice has brought him fame not only in his native Aleppo but also internationally as can be seen by the success of his CD Chants d'extase en Islam.
Although he is regularly invited abroad with the Munshed Ensemble of Aleppo (the term munshed meaning specialists in songs of praise particularly religious ones) he prefers not to travel a great deal and his performances are infrequent.
Discography:
Chants d'extase en Islam (1999)
The Aleppo Suites (Institut Du Monde Arabe)