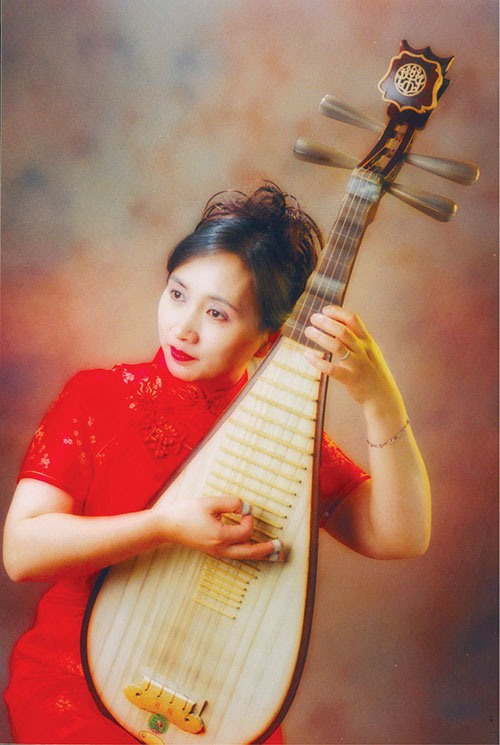 Guilian Liu was born in Shanghai and is one of the world's premiere pipa (lute) masters. Liu graduated from the Central Conservatory of Music, Beijing and was the first prize-winner of the Chinese National Instrumental Music Competition in 1989.
She has won first prizes in competitions held across China. She used to be the Principal of the plucked instruments section of the Chinese Orchestra of the Central Conservatory of Music, Director of the Shanghai Pipa Society, and a member of the Chinese Musicians' Association and Chinese National Orchestral Society.
As a Canadian citizen, Guilian Liu is now the art director of the "Pearl Music Studio". Her students have won prizes in different competitions in the Greater Vancouver area.
Liu has performed in Europe, Asia and North America. Her superb expressiveness and impeccable techniques were praised by renowned conductors Herbert von Karajan and Seiji Ozawa. She was featured performing in the Oscar winning documentary From Mao to Mozart – Isaac Stern in China (1979).
Guilian Liu is one of the members of Vancouver-based ensemble Red Chamber.
Discography:
Redgrass (Za Discs, 2009)
Gathering ‎(Za Discs, 2014)