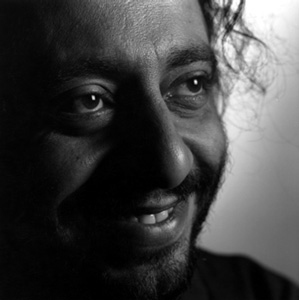 Fathy Salama is a well known Egyptian composer, arranger and musician. Fathy is the former creator of jeel music. He composed hits during the 1980s in Cairo. He is also involved in the revival of the Egyptian traditional music.
Fathy Salama was born by the Nile. When he was a child he swam there with his friends. He grew up listening to the family radio, which played the music of Um Kulthum, Abdelwahab and Farid el Attrash. Later, when he could tune the radio, he reached beyond the banks of the Nile to Jazz and to a huge variety of traditional world music.
Learning the piano from the age of six was a good beginning and was followed by gigging in Cairo clubs from the age of thirteen. Soon the kid of Shobra, made it to Europe and to New York to learn jazz with such great artists as Sun Ra and Ossman Kareem.
Salama created many hits in Cairo during the 1980s. He toured the world and won two prizes for his film soundtracks. With Sharkiat (his own group) Salama made his dreams come true of merging modern and traditional music together, thus expressing both a message from his home country and his love of music. His music reflects his experience from the Middle East and Europe. His "success" in the music world plays a secondary role. First and foremost he wants to be understood, and so he works tirelessly to bridge traditional and modern music from the Orient.
In 2000, Salama settled down in Paris and started an artistic collaboration with Youssou N'Dour.
In 2001 Salama worked with the collective of Parisian VJs Ya-K and the photographer Guillaume de Remusat. He created the first multimedia show around electronic music and traditional Egyptian rhythms.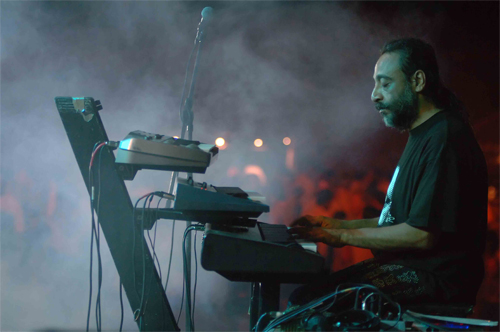 The following year, while still researching electronic music, Salama worked on the preservation of traditional music with the creation of a new group The Rango Tanbura Group with which he gives a series of workshops for professionals and the public.
In 2004, Salama composed and arranged Egypt (Warner, 2004) by Youssou N'Dour. In 2009, he arranged three songs on the Cesaria Evora album Nha Sentimento (Lusafrica).
Discography:
Camel Dance (Face Music, 1991)
Ibn Battuta, with Embryo (Schneeball, 1994)
Color Me Cairo, with Roman Bunka (Enja, 1995)
Camel Road (Face Music, 1996)
Don't Climb The Pyramids (Barraka, 1998)
Maqsoom & Mashy El Hal (Les Disques Sérieux, 2003)
Sultany (Incognito Records, 2006)