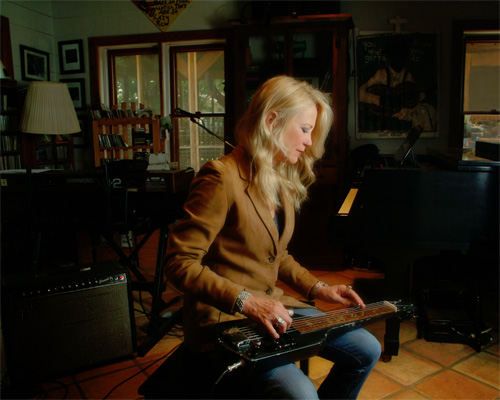 American slide guitarist Cindy Cashdollar was born May 25, 1956. She specializes in steel guitar and dobro.
Cindy Cashdollar grew up in Woodstock, New York. She improved her skills playing with bluegrass musician John Herald; blues icon Paul Butterfield; and roots rock musicians Levon Helm and Rick Danko of The Band; and many other artists who lived in the small mountain town in the Catskills.
For eight years she performed with one of the leading western swing bands, Asleep at the Wheel. This opportunity opened the door to collaborations with country music artists such as Willie Nelson, Merle Haggard, Dolly Parton and The Dixie Chicks.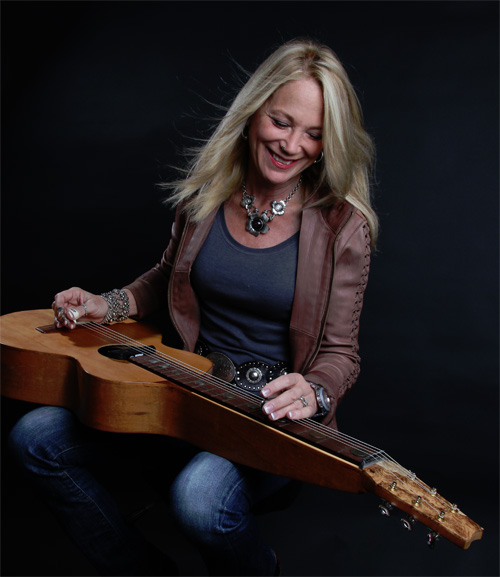 Her debut album Slide Show includes an impressive lineup of American roots artists such as Sonny Landreth, Marcia Ball, Mike Auldridge, Redd Volkaert, Herb Remington, Jorma Kaukonen and Steve James.
Cindy was inducted into the Texas Steel Guitar Hall of Fame in 2011 (the first woman to be instated) and The Texas Music Hall of Fame in 2012.
In 2017 she appeared in Mamadou Kelly's album Politiki (Clermont Music CLE 016CD, 2017)
Discography:
Slide Show (Silver Shot Records, 2003)
Slide Guitar Summit (Aquinnah, 2015)
Videos:
Learning Bluegrass Dobro (Homespun Tapes)
Dobro Variations – Explorations in Minor, Swing and Rockabilly Styles (Homespun Tapes)
Learn To Play Western Swing Steel Guitar #1 (Homespun Tapes)
Learn To Play Western Swing Steel Guitar #2 (Homespun Tapes)