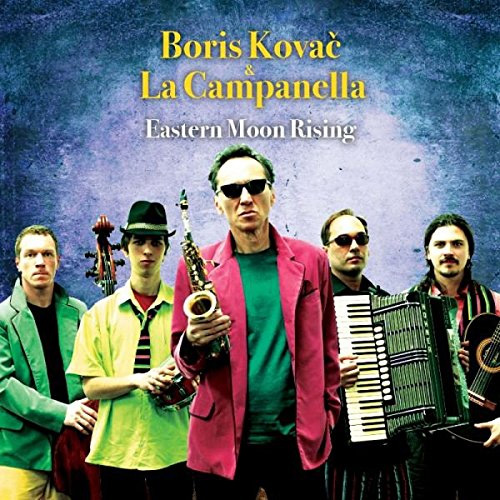 Boris Kovač & La Campanella – Eastern Moon Rising (Riverboat TUG1076, 2014)
Eastern Moon Rising showcases the multi-faceted music side of saxophonist and composer Boris Kovač and his band La Campanella.
On Eastern Moon Rising you'll hear fascinating musical pieces where Serbian traditional music easily morphs into smoky lounge jazz, tango, blues, Romanian doina, avant-garde rock, French waltz, and unexpected twists and turns.
Yhr aslbum lineup includes Boris Kovač Boki on soprano and alto saxophones and vocals; Vukašin Mišković Vuki on acoustic and electric guitars; Goran Penić Gogi on accordion; Miloš Matić Miki on double bass; and Lav Kovač Laki on drums.