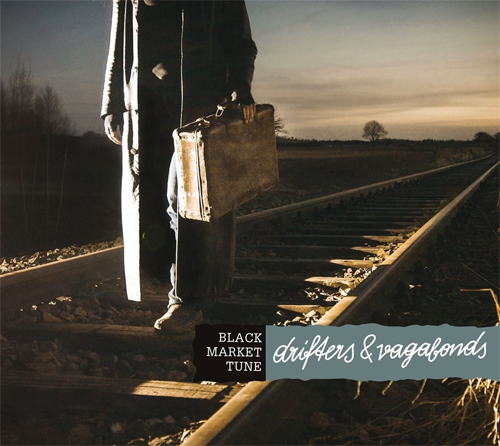 Black Market Tune – Drifters & Vagabonds (Galileo MC GMC076, 2017)
Black Market Tune is an Austrian world music groupled by fiddler Paul Dangl. Although Black Market Tune performs Celtic music on many tracks, the band also features Swedish music and Austrian tunes from the Alps along with jazz elements and a handle of electronics.
The band members include Austrians Paul Dangl, Christian Troger and Johanna Kugler; and Scottish accordionists Colin Nicholson and John Somerville.
The fiddlers do an outstanding job at switching from Scottish /Irish to Nordic styles of fiddling and providing superb interplay with the accordionists. On the vocal side, there is a fine balance between the male and female vocals and also an ability to switch from Celtic to Tyrolian vocals.
Personnel: Paul Dangl on fiddle and vocals; Colin Nicholson on accordion and bodhran; John Somerville on accordion; Christian Troger on guitar, mandolin, electric guitar, effects; and Johanna Kugler on fiddle, viola, and vocals.