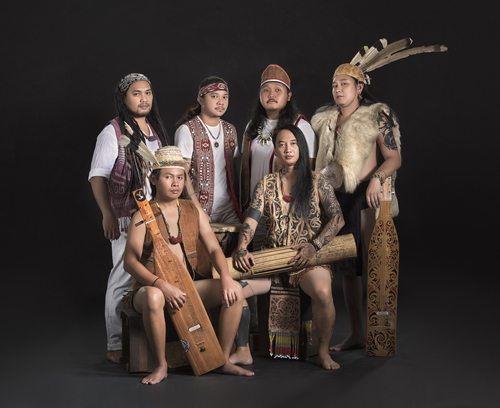 Malaysian ensemble At Adau was formed in June 2014. They perform ancient melodies and rhythms from the different tribes in Borneo fused with contemporary elements.
The group mixes sape lute tunes from the Orang Ulu and traditional percussion from the Bidayuh and Iban with their own arrangements to deliver a modern folk medley of songs that have made them a big cult figure in the local Sarawak scene in the last few years.
At Adau were winners of the Waterfront Music Festival 2016, Best Special Talent 2015, Best short movie in 2015 for "Pimonu" and 2017 for "Ajen Oku".
Band members include Meldrick Bob Udos on jembe, Iban drum, percussionist and drum set; Ezra Tekola on 4 and 6-string sape; Luke Wrender David on 4 and 3-string sape; Jackson Lian Ngau on perutong, Bidayuh drum and bass drum; Cedric Riseng on guitar; and Alfanso Mckenzie on bass.
Discography: