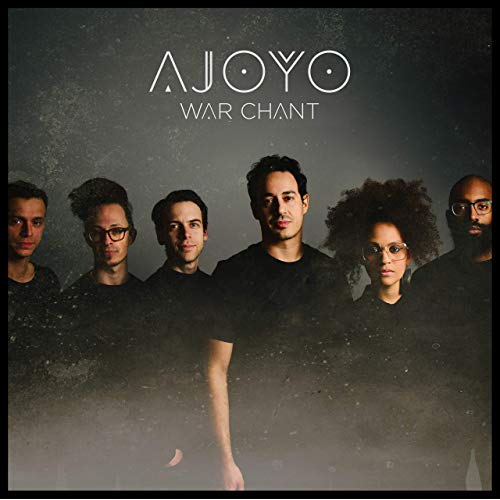 Ajoyo – War Chant (Shems Records, 2019)
War chant is the new EP from New York-based Afro-roots band Ajoyo. Led by saxophonist Yacine Boularès, Ajoyo delivers an exciting mix of Afrobeat, West African rhythms, contemporary jazz, funk and exquisite neosoul.
The lineup includes the extraordinary vocalist Sarah E. Charles and a formidable cast of skilled instrumentalists: Yacine Boularès on saxophone; Jesse Fischer on keyboards; Kyle Miles on electric bass; Michael Valeanu on electric guitar; and Philippe Lemm on drums. Guests: Keita Ogawa on percussion and Foluso Mimy on jembe.
Buy War Chant