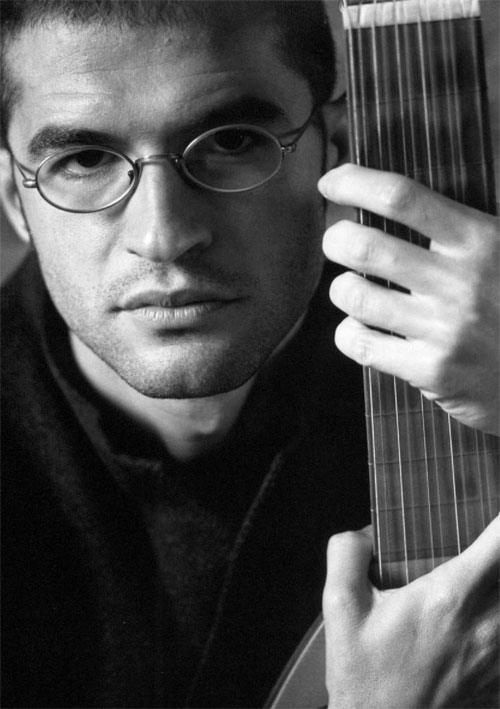 Adolfo Osta was born in Pamplona (Spain) in 1966. He's a graduate of Spanish language in the University of Barcelona (1990). At the same time, he studied Spanish guitar, Renaissance lute and sight-reading. He was also involved in different courses and seminars on traditional music and literature and carrying out frequent work on the traditional song canon.
His own repertoire includes the recovery, arrangement and adaptation of songs from various regions of Spain and France: Galicia, Provence, Castile, Andalusia, Basque Country, and Occitania; as well as Arabic, and Sephardic music.
His stage career commenced in 1990 as a soloist and member of various bands, accompanying other artists (eg: Rosa Zaragoza, Toni Xucla) or collaborating on musical theater productions with such companies such as Teatre del Repartidor.
Discography: