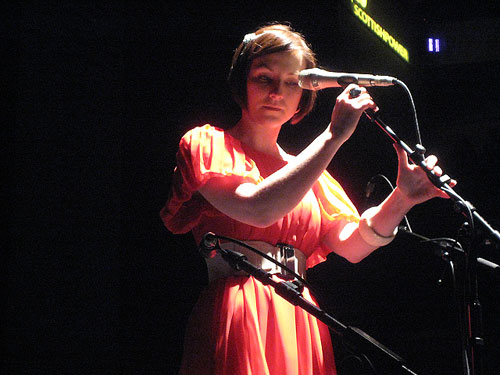 Scottish singer Julie Fowlis will perform at at Chicago Cultural Center on Saturday, April 25, 7 pm at| Claudia Cassidy Theater. Singing in Scottish Gaelic, Julie Fowlis tours around the world bringing ancient songs form the Hebridean Islands to new audiences. Mark Radcliffe of the BBC radio hailed her voice and songs as "enchanting, beguiling and as fascinating as songs by Kate Bush and Björk" and KT Tunstall described her voice as "formidable and amazingly rhythmic."
Fowlis is the BBC Radio 2 "Folk Singer of the Year 2008" and in a few short years she has taken the music scene by storm, gathering a small army of fans around the world including an impressive list of celebrities including actor Ricky Gervais and Phil Selway from Radiohead. She was publicly voted Gaelic Singer of the Year 2007 and 2005 at the Scots Trad Music Awards, the only singer to have won this prestigious award twice.
Her most recent recordings are Cuilidh and Mar a tha Mo Chridhe.