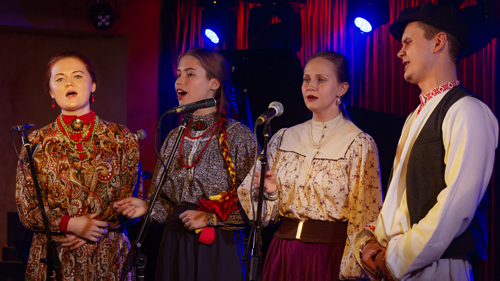 On December 8th, 2018, the Alexey Kozlov club hosted the solemn presentation of the first Russian prize in the field of ethnic music, the Russian World Music Awards.
On two stages at the same time there were such groups as: Khoomei Beat from the Republic of Tuva, Abstaktor from Voronezh, a young project Beneath the skies from Moscow, Unknown Composer from Arkhangelsk, and Taisia Krasnopevtseva from Moscow.
The winner of the 2017 Award, Seven Eight Band, closed the festival. A special guest was the master of Russian folk Sergey Starostin.
The Russian World Music Awards is the first professional award in Russia in the field of ethnic music. This year, 90 musical groups from 27 cities were presented to the jury in the following categories: Best ethnic project, Best authentic project, Best experimental project, Best new ethnic project, Best music journalist and Audience award. Voting was held with 12 judges, consisting of experts in the field of ethnic music from 9 countries.
Jury 2018: Andrey Klyukin — festival director Wild Mint, Russia; Roger Short — BBC Radio3, England; Arthur Rozhek — OFF Festival, Poland; Vadim Ponomarev — Russian journalist; Natasha Podobed — More Zvukov Agency, Germany; Kirill Kuzmin — Aga Khan music (AKMI), Switzerland; Vladimir Potanchok — FM Hudba Sveta, Slovakia; Nick Hobbs — Charmenko agency, Turkey; Peter Doruzka — journalist, Czech Republic; Marina Ivanenko — head of music business and entertainment Management Department, RMA, Russia; Maria Semushkina — Usadba Jazz, Russia; Jahangir Selimkhanov — member of the European Cultural Parliament, expert on cultural policy, Azerbaijan.
For three years now, founders of the Russian World Music Awards , Natalia Myazina and Daryana Antipova, have been supporting and motivating professional musicians whose work does not fit into the modern standard of popular music, but draws inspiration from the deep traditions of Russian ethnic culture.
The mission of the award is the development of world and ethnic music in Russia and abroad, improving the image of Russia in the modern world, and fostering good international ties, by promoting its rich and vibrant Culture, Music, History and Art.
Winners of Russian World music Awards 2018:
Best ethno project — Alash, Republic of Tuva
Best experimental ethno project — Khoomei Beat, Republic of Tuva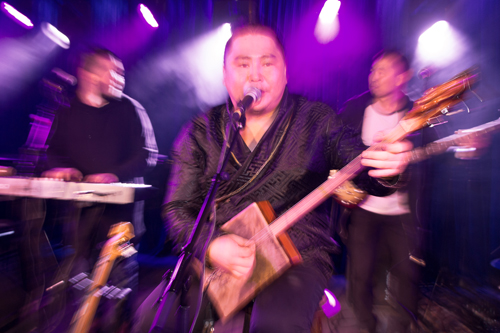 Best authentic project — Drowned Songs Project, Irkutsk
Best new project — Abstractor, Voronezh
Best young project — Beneath the skies, Moscow
Best journalist — Lev Belyakov, Moscow Folk Room radio program
For contribution to the development of ethnic music in Russia — Ivan Kupala, St. Petersburg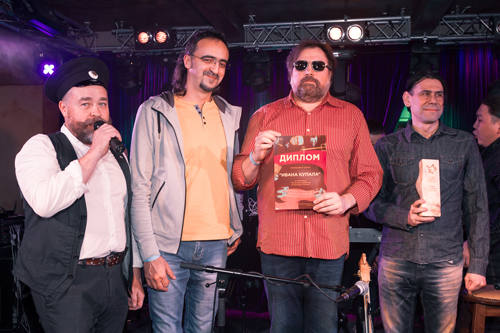 Listeners choice – Unknown Composer, Arkhangelsk
You can watch the whole ceremony here:
More at: worldmusicawards.ru
Author:
Daryana Antipova
Daryana Antipova has been working as a journalist since 2001 and is involved in radio (Scythian horn program), print (The Moscow News, Russia Beyond the Headlines, Fanograf) and online media related to world music. Drummer in Vedan Kolod folk band, director at Scythian horn agency and label. Her main focus is on traditional folk music, Siberian music and Russian world music in general.